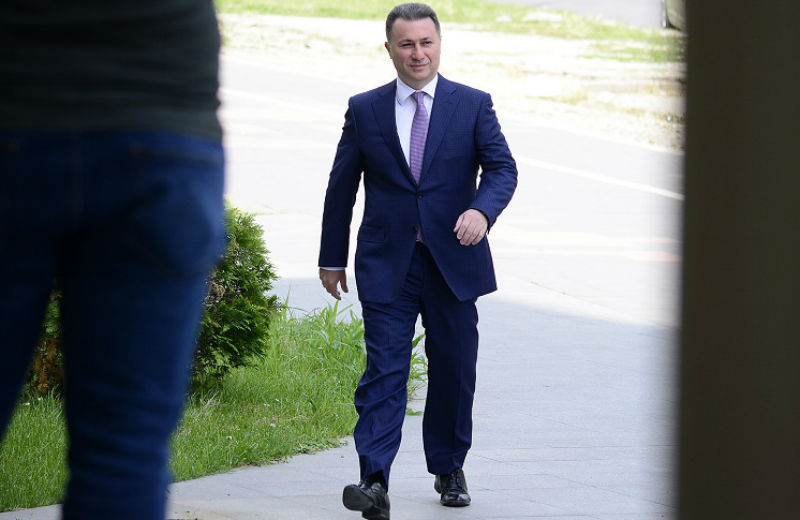 Ministry of Interior in FYROM has launched an operation to capture the country's former Prime Minister, Nikola Gruevski. Authorities were obliged to issue an arrest warrant for the former PM, because he missed his deadline to appear in a penitentiary facility on Friday to suffer a two year prison sentence following a trial concerning the purchase of an expensive armoured vehicle during the time he was in office.
Last night, police have searched the former PM's home in Skopje, but nobody was found there. A raid has also taken place in the headquarters of VMRO-DPMNE party, but to no avail.
Last night, PM Zoran declared that he does not believe that former PM Gruevski would do such a thing as to be on the run. "I don't think this has happened based on the declarations that he has made so far", Zaev said.
Gruevski's defence attorney, Dimitar Dangov says that he has no idea as to the whereabouts of his client.
Today, the ministry of Interior is expected to issue fresh details on Gruevski's disappearance and explain why this ministry has allowed this to happen while the former PM was being protected by this ministry's bodyguards.
Gruevski has been sentenced to two years in prison in the so called "Tank" case for the purchase of an armoured Mercedes Benz amounting to 600 thousand euros during the time he was Prime Minister. Meanwhile, Gruevski also faces another four criminal charges. /ibna/