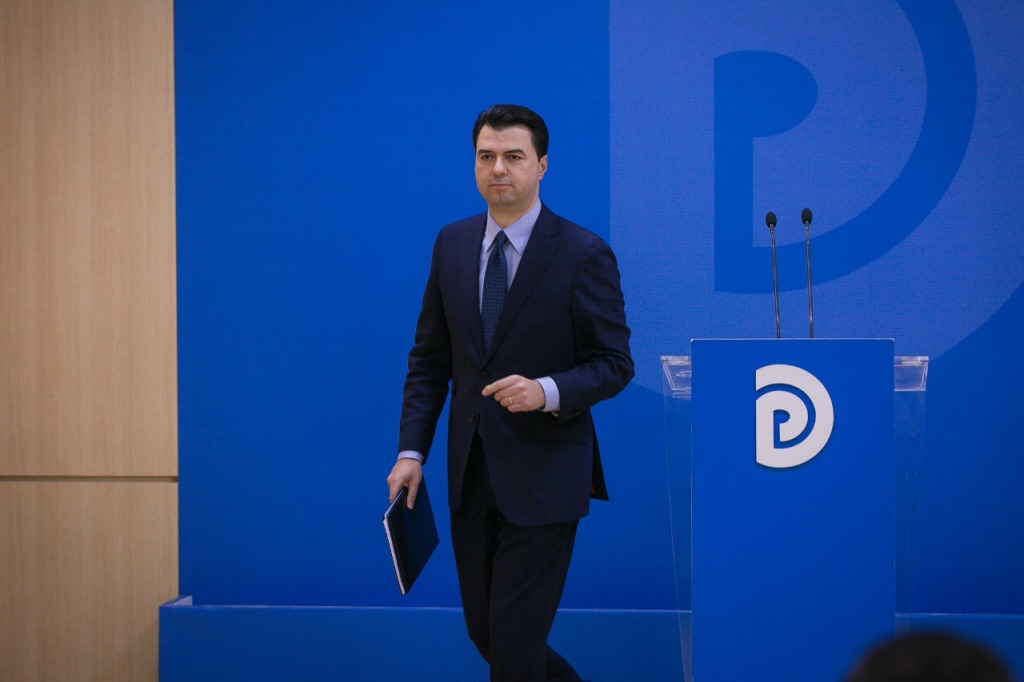 The leader of Albanian opposition, Lulzim Basha has been summoned to appear in front of prosecutors in the capital Tirana on Thursday to provide details on payments made to lobbying firms in the US.
The prosecutor's office in Albania has received a letter of from the US Attorney's Office in relation to the funds received by an American lobbyist, Nick Muzin. US authorities suspect that these funds have been channelled through a Russian shell company registered in Scotland.
The leader of the Democratic Party has signed two lobbying contracts with Stonington Strategies. The opposition leader will be questioned by the prosecutor in charge of this case, Gjergji Tako. This prosecutor will also interrogate DP's general secretary, Arben Ristani and his predecessor, Gazmend Bardhi.
The inquiry into this case started after US authorities sent two letters regarding the opposition leader, Lulzim Basha.
Stonington Strategies reported these contracts at the US State Department on 14 November. This company declared that it had received 525 thousand USD from the Democratic Party and a third payment of 150 thousand USD effectuated by Biniatta Trade LP, a shell company registered in Scotland.
The contract that the DP had with Stonington Strategies has been reported at the US State Department in March 2017, while the contract with Biniatta Trade LP has been kept undeclared for several months only to be reported in mid November 2017.
Meanwhile, none of these payments appears in the Democratic Party's financial report, which has been submitted to the Central Election Commission for the 2017 elections. This raises many questions regarding the origin of this money. The report filed at the Central Election Commission only shows the payments that the Democratic Party has made for two lobbying contracts with another company, Barnes and Thornburg LLP. The payments amount to around 110 thousand USD.
All of this is taking place at a time when the country is going through a deep political crisis. It's been over a month now that the opposition has been holding a series of anti-government protests, demanding the current prime minister's resignation and the holding of fresh elections. Meanwhile, the opposition has also decided to abandon its parliamentary mandates, in an effort to put more pressure on the government, despite strong condemnation by the international community. /ibna/