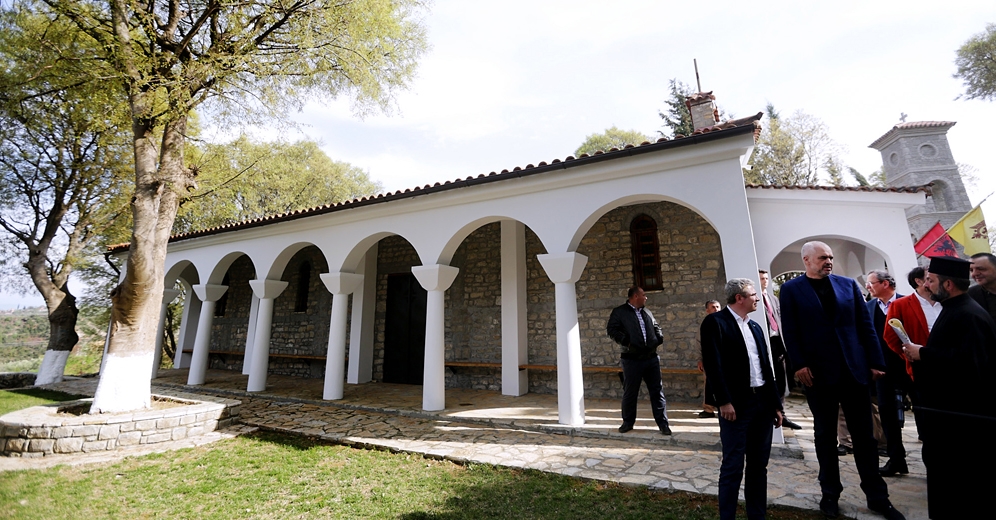 Religious institutions in the country will pay the same rates of power supply as households and not as businesses, as it's been the case up until now.
The incentive of the government to offer reliefs for religious institutions and their activity was announced by PM Edi Rama during his visit in the church of St. Thanas in Selenica.
During this visit, Rama was received by Spiro Bulika and many believers.
"We will reduce power supply rates for all religious institutions, because at the end of the day, they are a family of believers and they will pay household rates. I think that this will offer much relief to all religious institutions", the PM explained.
***
Over one thousand religious institutions have not yet been legalized even after more than two decades. Church of St. Athanas in Selenica is one of them. This church was built in 1812, but in 1967, it ended up like many other religious institutions in the country by suffering a partial destruction.
The absurd situation continued after 1990, when the church was reconstructed and restored, but during the whole time, without being able to be legalized.
After receiving the property title, the priest said "today, justice was made, following an injustice of the previous regime which lasted many years".
Spiro says that this church has once been full of frescoes and mural icons, but then it was destroyed. /balkaneu.com/