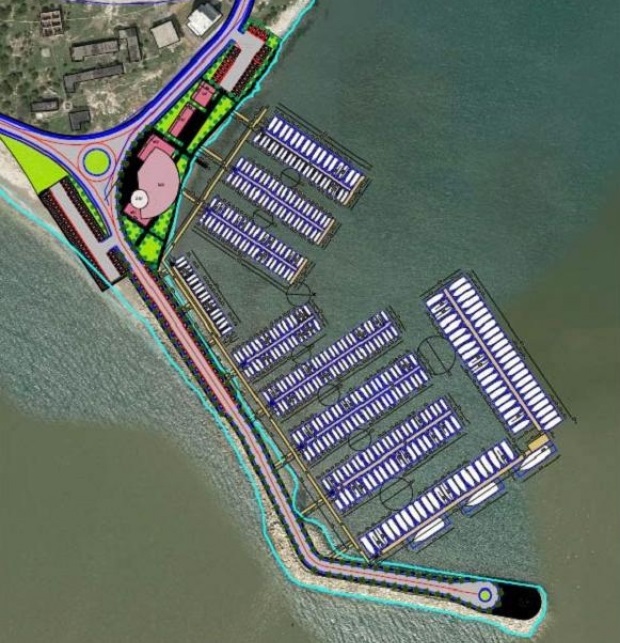 Tirana, 14 June 2016/Independent Balkan News Agency
Albanian authorities have agreed on offering a concessionary contract for the construction of a yacht port in the coast of Shengjin. This area is considered strategic as it offers better and easier access to Albania, Kosovo, Montenegro and other countries.
The new port will have a capacity of 200 yachts and is expected to bring development for the area in both the tourist aspect, but also in terms of employment.
The value of this investment amounts to 7 million USD and the port will be operational within a year.
Minister of Transport and Infrastructure, Edmond Haxhinasto says that the construction of this tourist port in Shengjin will offer a big opportunity for the tourist industry in that area of the country.
"There must be an investment perceived with the most modern technology of anchoring for tourist vessels. The impact for the area will be very important. There will be employment in the construction phase and beyond during the functioning of the port", the minister says.
He is expecting for the Port of Shengjin to increase the number of its services, the volume and make this port more attractive.
Meanwhile, what is the name of the company which has won the contract and were there other offers? What was the basis for the evaluation of the company which is building the yacht port?
The company which has been granted the concession on the yacht port in Shengjin is "Adriatik", a consortium of several companies.
In Albania, yachts are still in small numbers, but demand seems to have grown therefore the need has risen for such ports.
Authorities have allowed the start of the construction of another such port in Kavaja. Recently, a concessionary agreement has been issued for a similar construction in the north of the current port of Durres. Meanwhile, the possibility of concessionary agreements is also being envisaged in the south of the country. The government says that these concessions are completing the mosaic of tourist ports in the country.
In the meantime, big cruise ships still do not come to Albania or remain far from the Albanian sea coasts. In rare occasions, cruise ships are seen anchoring for several hours in Saranda and Durres. Experts say that Albanian ports are still unable to receive big cruise ships, which are an important source of economic development and tourism where they are anchored regularly.
It is the government's duty to make sure Albanian coastal cities are included in the programs of European cruises, in order for Albania to become a competitive and attractive country for the industry of tourism, whose basis is the sea.  /balkaneu.com/