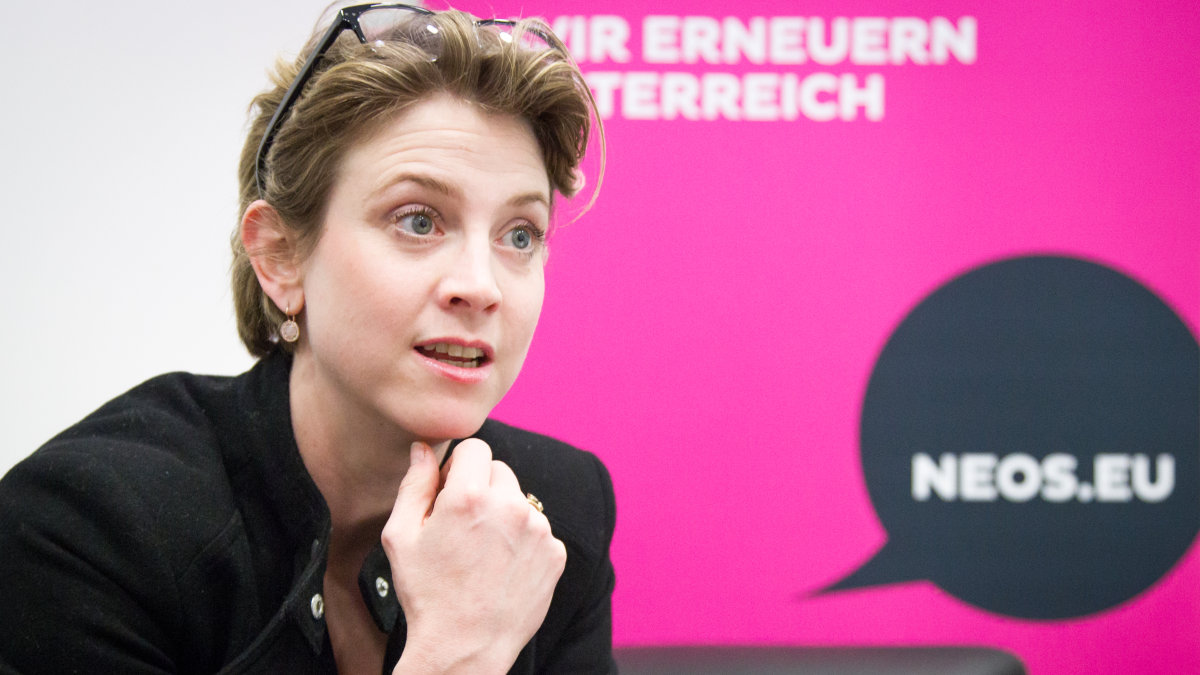 Apparently because of the stance of the ruling PSD over the violence that occurred on Friday during the expats' rally in Bucharest, but without the reasons behind her move clarified yet, Austrian politician and NEOS head, Beate Meinl-Reisinger has asked that Romanian party ALDE, forming the ruling coalition with the Social Democrat Party (PSD), should be ousted from the European Group Alliance of Liberals and Democrats for Europe (widely known by French ALDE), Die Press reported.
"From my point of view, the time has come for the consequences to be examined and for a quick decision to be taken", Beate Meinl-Reisinger, leader of NEOS said and also sent a letter to the president of the European group ALDE, Hans van Baalen, asking him to oust ALDE Romanian Party from the group.
Due to the season and the fact that most people are on their summer break, the ALDE European group spokesperson, Didrik de Schaetzen, announced that the ALDE's Bureau will meet again on September 7 in Brussels and the issue will be discussed there and then.
Moreover, he said "We are carefully watching the situation from Romania. In mid-May 2018, ALDE's Bureau has organized a mission to Bucharest and had several meetings with some interlocutors. It was revealed that all parties agreed on the need of amending the judiciary legislation, while many agreed that the judiciary legislation from Romania is working independently of the political influences. Unfortunately, the country is suffering of a high level of corruption within the political class. While many accusations are justified and have led to convictions, there are also many cases where initial charges seem to be politically motivated and have led to acquittals. ALDE Party will continue to closely monitor the situation and will re-analyse the issue in the view of the latest evaluations by the Venice Commission within the Council of Europe, after the summer ends. The situation in Romania will be discussed by the ALDE's Bureau within the meeting in Brussels on September 7."
The secretary general of far-right FPÖ Harald Vilimsky, as well alarmed by the intensity of the assaults in Bucharest, has asked the Austrian Social Democrats to "interrupt their summer vacation", react "accordingly" to the events in Romania and stop "their Romanian Social-Democrat colleagues" from approving new violence "against protesters".
Because of the fact that among other journalists, Austrian reporters of ORF state television were beaten by gendarmes in Bucharest, on August 10 while covering the mass protest, Austrian Chancellor Sebastian Kurz promptly reacted, asking the Romanian authorities for explanations.
His post on social media read: "We firmly condemn the violent clashes in Bucharest which left many demonstrators and journalists injured. We expect full clarification of these deeds. I wish speedy recovery to the ORF cameraman who has been injured. The freedom of speech and the freedom of the press are fundamental freedoms of the European Union that we believe in and which must be unconditionally defended."…. / IBNA