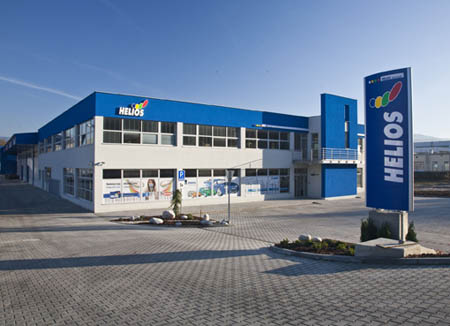 Review by Christos T. Panagopoulos –
The 75% stake that the state indirectly holds in coatings maker Helios will be sold to Austrian group Ring International on Wednesday for EUR 145m or EUR 520 per share, the public broadcaster TV Slovenija reported on Tuesday.
The report said that the Austrian company would pay EUR 22m less than expected for the deal because of issues surrounding real estate in Serbia. The money would be supplied by US financial fund Blackstone.
The report also said that the new owner was not planning any lay-offs for the time being and that the company would remain headquartered in Domžale, just north-est of Ljubljana.
The broadcaster commented on the news by saying that the government obviously wanted to demonstrate to Brussels it was serious about privatisation even before the release of the European Commission's report on the implementation of its recommendations.
Helios is one of the 15 companies slated by the government for privatisation.
The 72.89% stake is the company is being sold by a consortium of six banks (NLB, Abanka, NKBM, Banka Celje, Gorenjska banka, Probanka), two insurers (Zavarovalnica Triglav, Modra zavarovalnica) and five funds (Sod, Triglav skladi, NFD, Primorski skladi, KBM Infond).
Holding Ring International already owns a company in Slovenia, having acquired the Železniki-based metal stationary products manufacturer Niko in 2008.
Source: Slovenia Times