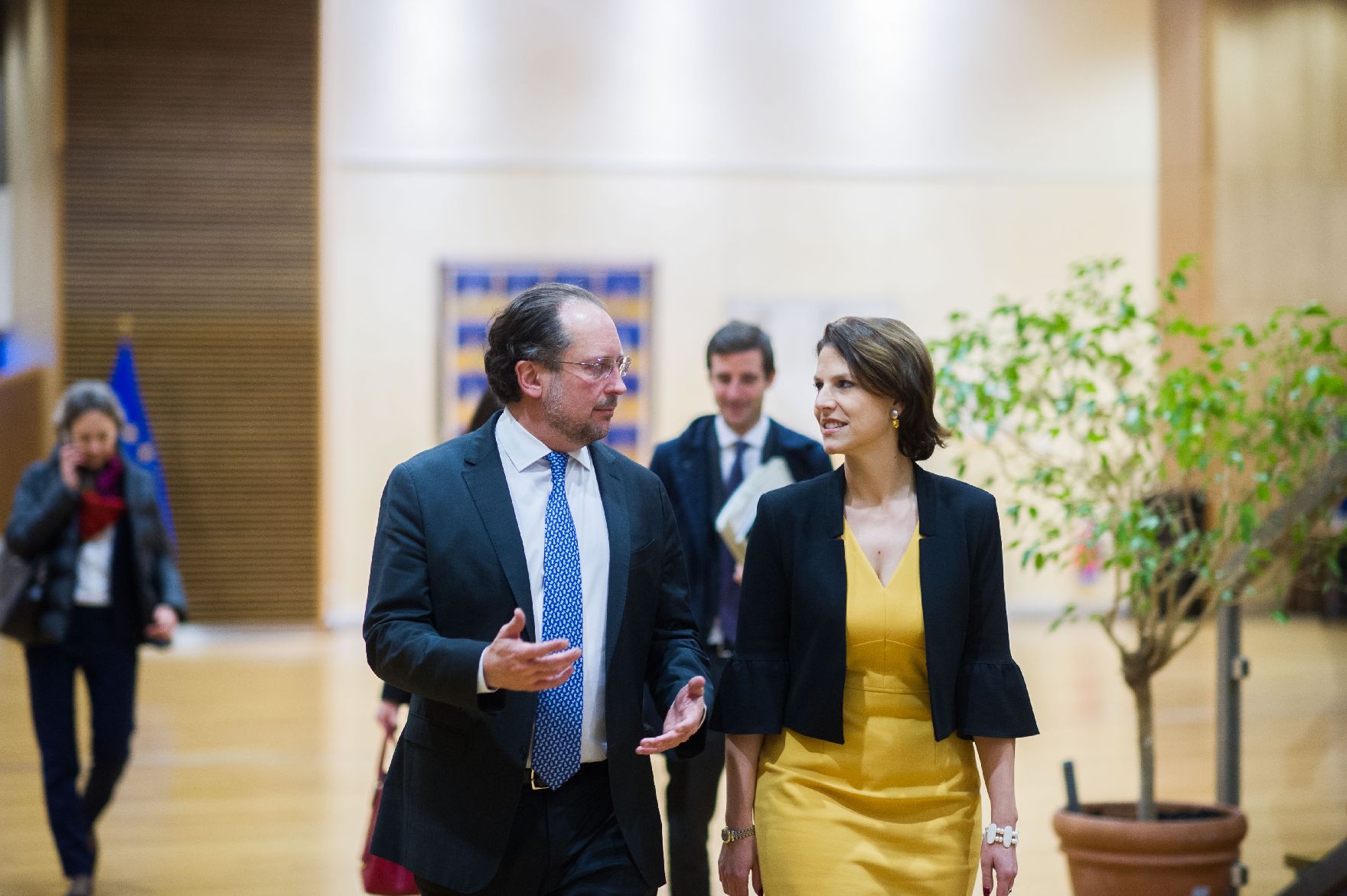 The first tour since the outbreak of the coronavirus pandemic in Austria, during which Austrian diplomacy was restricted to teleconferencing, takes Foreign Minister Alexander Schallenberg and European Affairs Minister Carolina Edtstadler to the Western Balkans, where they will visit Serbia, Albania and Kosovo.
"The full accession of the Western Balkan countries to the EU remains a key factor in the region's future and stability, but it is also of great strategic importance to the EU. This journey is an expression of our solidarity. Destinations are chosen consciously. The Western Balkans are the focus of our focus and the top priority of Austrian foreign policy. Austria has already helped medical countries during the crisis through the civil protection mechanism", the two ministers said ahead of the visit.
Edtstadler's spokesman, Eberhard Blumenthal, told Tanjug that during the trip, the ministers would personally deliver symbolic aid to the countries of the region in the form of medical protection equipment and hygiene packages.
"It was important for the ministers to make their first trips to these three countries and to prove once again that Austria is a supporter of the region in their European course. Both ministers share the view that the EU is incomplete until all the countries of the Western Balkans are involved", Blumenthal explained.
He also stressed that Minister Edtstadler had recently had a teleconference with her counterparts from the Balkans and that she now wanted to continue these talks.
"Teleconference cannot replace personal contact. The ministers will once again show solidarity with the countries of the Western Balkans", Blumenthal said, adding that the ministers would visit Tirana, Belgrade and Pristina in one day.
The ministers will meet with their counterparts in Belgrade and will also discuss bilateral relations with Serbian Foreign Minister Ivica Dacic and European Integration Minister Jadranka Joksimović.
Edtstadler and Schallenberg will tell their counterparts in Serbia, Dacic and Joksimovic in Serbia, Ghent Ccakaj in Albania and Glauk Konjufca and Blerim Reka in Pristina, that they can still rely on Austrian support for their European course.
The two ministers believe that "Europe is incomplete until the countries of the Western Balkans become members of the EU".
As a reminder, Austria has always supported the European course of the Western Balkan countries, and during the coronavirus, its commitment was rewarded, as pointed out by Vienna, by a historic decision to start accession negotiations with North Macedonia and Bulgaria.
This, they added, was a significant success for these two countries, but also for the region and the EU.
"Austria's solidarity with the countries of the Western Balkans has not been interrupted even during the crisis. The greatest possible stability and security in the neighboring countries of Southeast Europe is in our interest", Schallenberg said.
He stressed that with the new aid, Austria wants to make a significant contribution to the health system in the Western Balkans.
Edtstadler emphasizes that Austria is historically, economically and, above all, humanely closely linked to the countries of the Western Balkans.
"It is our responsibility to encourage the integration process and to offer this region a credible European perspective", Edtstadler said./ibna