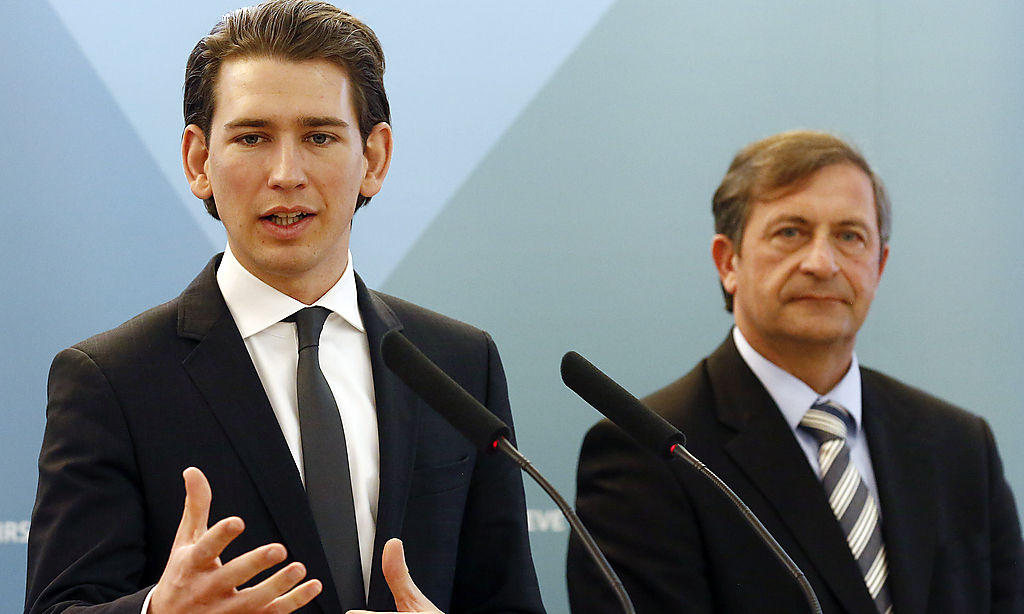 Review Hari Stefanatos
Austrian Foreign Minister, Sebastian Kurz, is on an official visit to Slovenia where he had a meeting with his counterpart, Karl Erjavek, during which he put forward Austria's request for the recognition of the German-speaking community in Slovenia.
In the press conference that followed, Kurz expressed his country's request for Slovenia to recognise the German-speaking community and put down its rights in the Constitution, to have a status similar to the Italian and Hungarian minorities, despite recognizing the fact that the community does not live in a single area like the Italian and the Hungarian minorities. "This is a minority that I hope represents a cultural enrichment of Slovenia", he said, while also thanked Slovenia for the allocation of funds for the realisation of particular cultural projects.
Despite the good relations between the two countries, Erjavec appeared reluctant to satisfy Austria in the respect, since as he stated the recognising the German-speaking group would entail changing the Slovenian Constitution, something that he did not see much chance for at the moment, considering that it requires a two-thirds majority in parliament and this is the reason why "the Constitution is only rarely changed in Slovenia".
He continued saying that the matter of the community's recognition is a part of a broader more time consuming debate and that "this is not the moment in which such a debate could be successful. One problem is the minority's definition. I think it right for Slovenia to guarantee the German-speaking group all those rights it enjoys under Slovenian laws, and the government does that".
Despite the different views on the subject the two sides also discussed and agreed on other issues such as the bilateral economic ties and the matter of the Slovenia's denationalisation. Austria is one of Slovenia's most important trade partners and the leading investor, accounting for 48% of all foreign investment in the country. Austrian investments have amounted to EUR 5.7bn, while bilateral merchandise trade totaled EUR 4.3bn in 2013.
Kurz was also received by Prime Minister Alenka Bratušek and President Borut Pahor, and is scheduled to meet with representatives of the German speaking community in Slovenia before heading back to Vienna.
(Source Sloveniatimes)