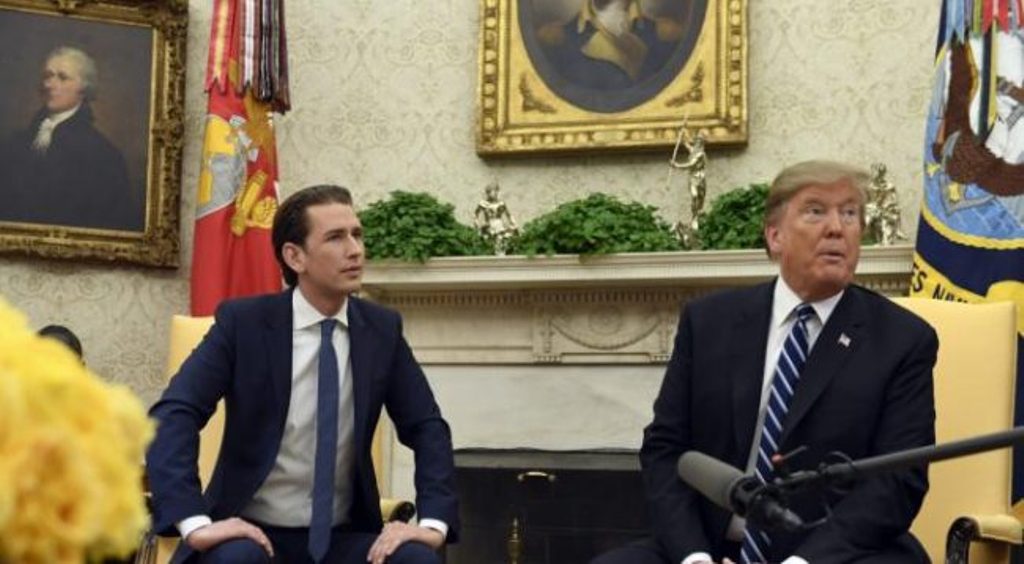 Austrian Chancellor, Sebastian Kurz has met today with US president, Donald Trump in Washington.
During this meeting, the two leaders also discussed the issue of Kosovo. After the meeting, Kurz said that "the US has a lot of influence on Kosovo and this influence should be exerted in a positive way".
Meanwhile, chancellor Kurz sees dialogue between the president of Serbia, Alexander Vucic and Kosovo's president, Hashim Thaci as a positive thing and that he's ready to support the idea for territorial swaps, although this is quite a delicate issue.
"If the two sides come to an agreement, then nobody should stand on their way", he said. /ibna/