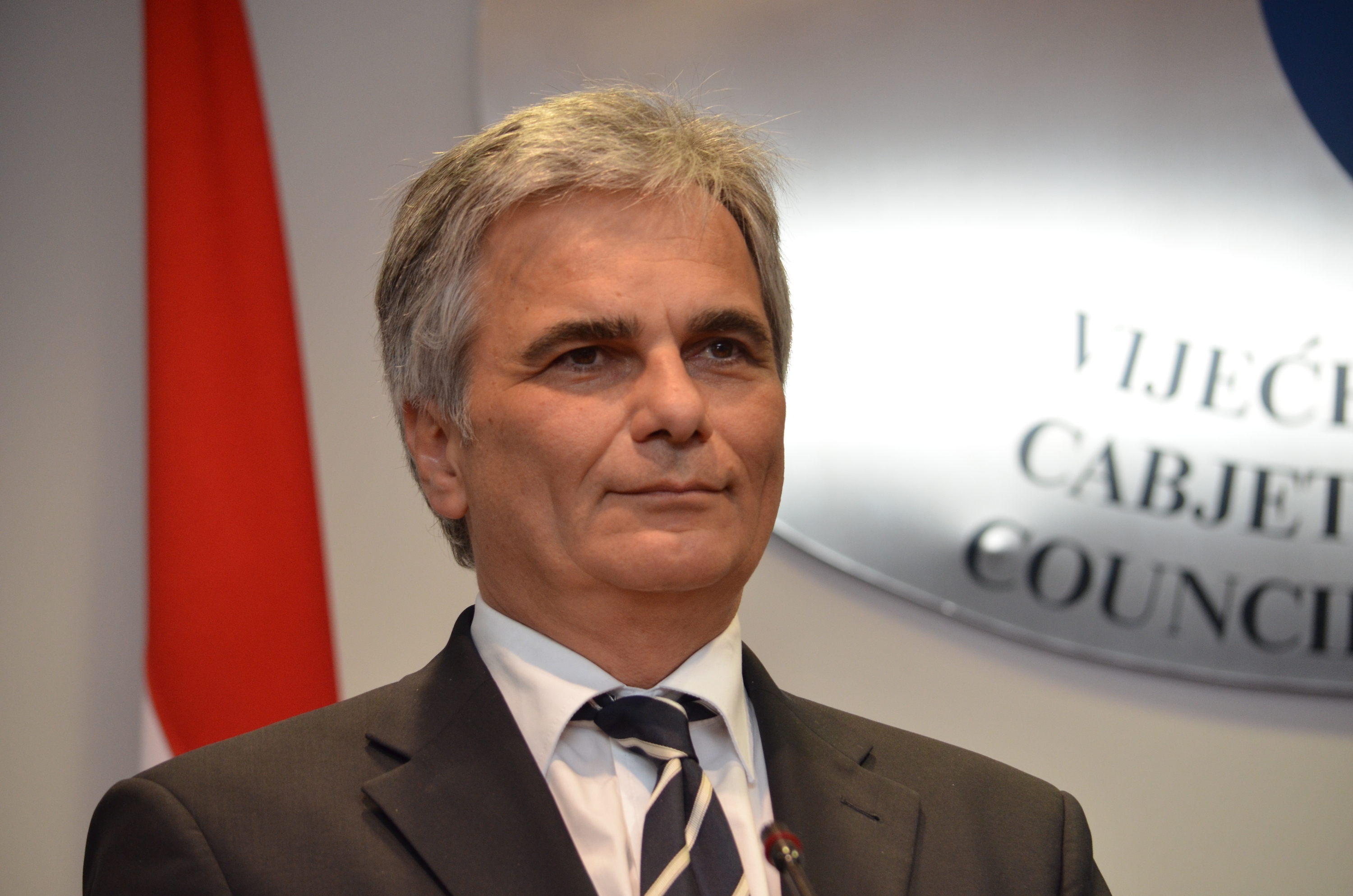 By Zenon Marković – Sarajevo
Within his visit to the Western Balkans, during which he will also visit Serbia and Kosovo, Austrian Federal Chancellor Werner Faymann arrived in Sarajevo on Thursday for the first time. The presiding member of presidency of B&H Bakir Izetbegović and member of presidency of B&H Željko Komšić welcomed chancellor Faymann.
They informed him about the state and the consequences caused by the natural disaster, damaged assessment and the needs and priorities in the process of recovering and reconstructing, as well as the preparations for the donor conference.
They expressed gratitude for the help Austria sent out to B&H, especially the engagement of the members of the armed forces of Austria in saving the endangered people through EUFOR.
They had also thanked him for the financial help in the amount of one million Euros which the government of Austria secured from the 22nd of May, as well as for the willingness of Austria for providing demining crews for clearing the mine contaminated areas, and also for the constant gathering of humanitarian help from the citizens of Austria.
It was agreed on that the political relations and cooperation are good on all levels. In addition, it was noted that there exists an increase in the development of economic relations, which is confirmed by the fact that in the last year there is an increase in trade, where the volume of export from B&H to Austria grew more than the volume of import from Austria to B&H.
It was emphasized that Austria is one of the largest foreign investors in B&H. The initiative for negotiating the agreements of employing workers from B&H in Austria was mentioned and concluding this agreement is given great significance, as well as the initiative for the agreement on cultural and scientific cooperation.
Another topic of the meeting was the process of expansion of EU to the countries of the Western Balkans, where chancellor Faymann expressed urgency in needed internal reforms in B&H as well as other countries of the region.