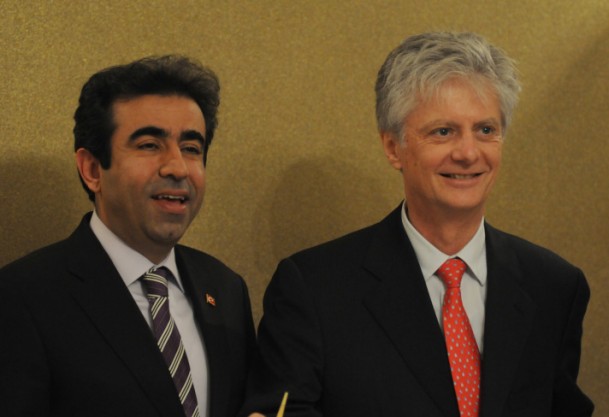 Paying a visit to theGovernor of Mersin, Hasan Basri Guzeloglu, Wolfer stated that Austrian businessmen continuously invest in Turkey.
He said, "We want Turkish companies to invest in  Austria.Having a balance in such cases will benefit both countries. We continuously maintain our mission on doing new investments."
Turkey's aim to be among top 10 economies of the world in 2023, is clear, Guzeloglu stated.
Wolfer added, "At this point, Mersin is doing its bit. Our city is the second biggest city in foreign trade. At the end of last year, Mersin reached approximately 25 million dollars in foreign trade. The port of Mersin is the second biggest port of Turkey after Istanbul. It's not only Turkey's biggest port in the Mediterranean Sea, but also in the Eastern side of the sea. Mersin is sixth in taxation and economic size, too."