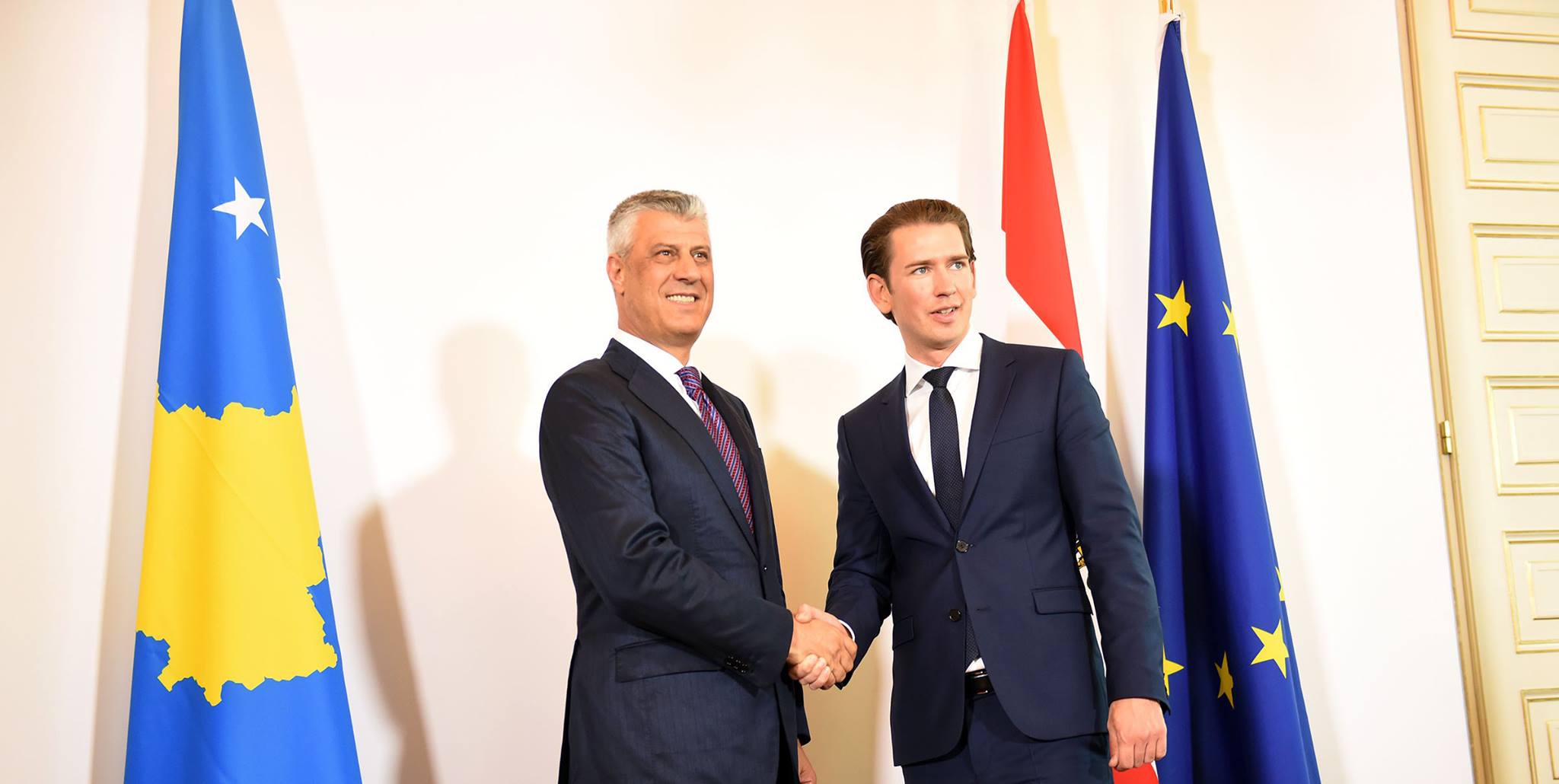 Austria has taken over the EU's rotating presidency today. This country has promised a clear European perspective for the countries of the Balkan region, including Kosovo.
State leaders in Kosovo are hoping that the country will advance with the process of European integration during this period.
Prime Minister of Kosovo, Ramush Haradinaj is confident that Austria will be a powerful voice for Kosovo in EU structures.
"The Bulgarian presidency provided a new spirit of cooperation between countries of Western Balkans. I'm confident that the Austrian presidency will further promote this momentum.  In this context, I expert Austria to be a powerful voice for Kosovo in EU structures", Haradinaj said.
The same position has also been taken by the president of Kosovo, Hashim Thaci.
"The Bulgarian presidency and the Sofia Summit were a success and a step forward for our EU aspiration. Meanwhile, Austria has now taken over this presidency and I'm confident that chancellor Sebastian Kurz has the necessary vision to promote the integration of Western Balkans in the EU", the president of Kosovo said.
Meanwhile, experts of European affairs say that Kosovo's integration in the EU requires a lot of time, because the country faces corruption and has many open issues with neighboring countries.
Professor of European law, Llokman Murtezani says that Kosovo needs to normalize relations with Serbia and finalize demarcation with Montenegro.
"Austria will lead the EU at a time when the EU is facing internal and external problems. This will be the biggest focus of this presidency. Meanwhile, as far as the Balkans is concerned, the application of the integrating strategy that was launched by the Bulgarian presidency will continue. Kosovo needs to deliver the requirements imposed by the European Commission and also deliver the urgent reforms", Murtezani says. /ibna/