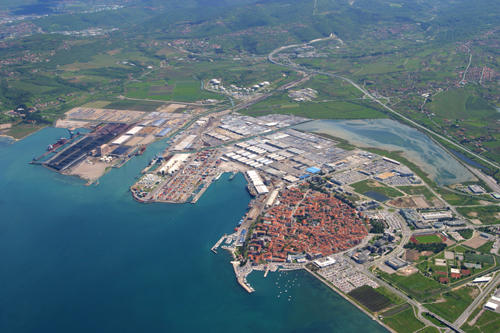 The port of Koper transships 30% of all cargo headed for Austria, which puts it on top of the list of seven ports which supply the Slovenian northern neighbour with goods arriving by sea, newspaper Verkehr has reported. Koper also tops the list in terms of goods exported by Austria, according to port operator Luka Koper.
Last year, the Koper port handled over 1.8 million tonnes of Austrian exports and over 3.3 million tonnes of its imports. This totals to 5,193,533 tonnes, which is 7.5% less than in 2011, but it nevertheless puts Koper ahead of leading European ports such as Rotterdam, Hamburg and Antwerp.
Austria has traditionally been Luka Koper's most important transit market, covering one third of the transshipment, which is the same as the Slovenian market.