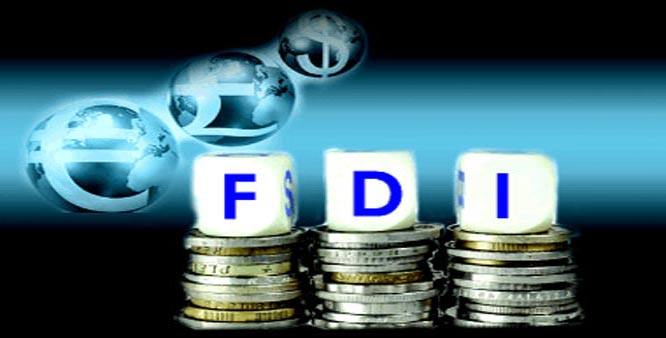 Austria, Germany, the Caribbean island of Saint Vincent and the Grenadines are the countries that have the biggest inflow of foreign direct investment in the first nine months this year. At the same time, a record sum of money flowed to the United Kingdom and the United States.
The National Bank of fYROMacedonia reported catastrophic data on the inflow of foreign capital in the first three quarters this year of only EUR 45.6 mln, the lowest level in the last ten years. Statistics of the National Bank show that, in September, the investments were EUR 54.1 mln lower, and in August there was an outflow of EUR 9.7 mln.
There was positive balance of foreign investments in July, when a foreign capital inflow of EUR 6.1 mln was registered. Compared to the same period last year, foreign direct investments were even lower by EUR 145.6 million.
The largest investor in fYROMacedonia this year is Austria, from which foreign inflow of EUR 23.6 mln was registered, and EUR 23 mln were invested from Germany. The fourth largest investor is Luxembourg with investments of EUR 13.3 mln, followed by the United Arab Emirates (UAE) with a total direct investment of EUR 5.3 mln in nine months.
On the other hand, a total of EUR 76.3 million left fYROMacedonia and went to the United Kingdom, and an outflow of EUR 13.7 mln was registered in the United States. EUR 3 mln were spent in nine months in Kazakhstan and Switzerland, and EUR 2.7 mln in the Netherlands.
EUR 3 mln were spent in nine months in Kazakhstan and Switzerland, and EUR 2.7 mln in the Netherlands.
The capital outflow is due largely to the withdrawal of money from daughter companies to foreign companies operating in the country.
In addition to direct investments in fYROMacedonia, investments of the country's companies abroad have been reduced by about EUR 5 mln. This means that domestic companies have withdrawn their investments outside the country.
National Bank statistics show that EUR 11 mln were withdrawn from the state of Curacao, an island in the Caribbean Sea, which not many people in fYROMacedonia have heard of, and just over EUR e mln were withdrawn from the investments of companies from fYROMacedonia in the Netherlands.
In the first three quarters this year domestic companies mostly invested in the neighbouring countries. Thus, in Slovenia, investments of total EUR 5.5 mln were registered, EUR 3.2 mln in Serbia, and EUR 1.5 mln in Bulgaria.
Direct overseas investments include transactions between domestic direct investors and non-resident enterprises in which they invested, regardless of whether they are making liabilities, or receive from abroad./IBNA