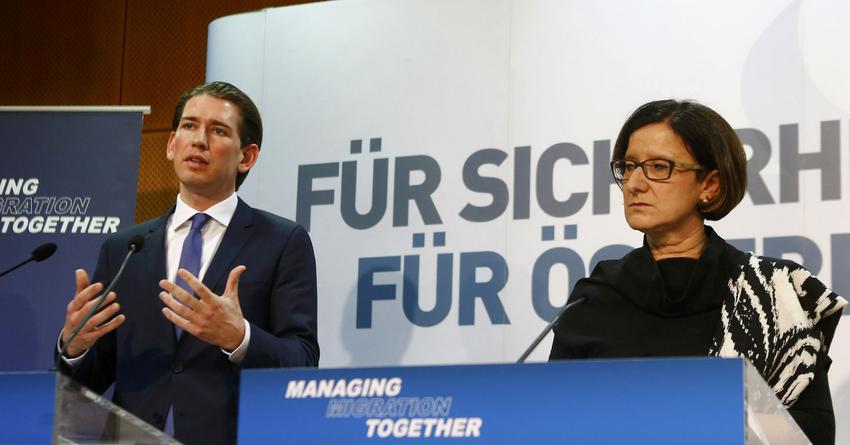 Athens, February 25, 2016/Independent Balkan News Agency
By Spiros Sideris
A matter of survival of the EU described the reduction of refugee flow the Austrian Interior minister after the meeting in Vienna with ministers of nine countries from the Western Balkans, during which was agreed a "close alliance" for the drastic reduction of the refugee flow.
At the conference, which – excluding Greece, which caused strong reactions and diplomatic protest from Athens – was convened extra-institutionally by the Austrian minister of Interior Johanna Miklos-Laitner and Austrian Foreign minister Sebastian Kurz, it was agreed to take joint measures to significantly reduce the ongoing refugee flow along the so-called Balkan route towards Central Europe.
According to Johanna Miklos-Laitner, the representatives of Austria, Bulgaria, Croatia and Slovenia, along with those from the Western Balkan countries – Albania, Bosnia, Kosovo, Montenegro, FYROM and Serbia, coordinated their further actions in the refugee policy, to a common stance and jointly push for a European solution, at the meeting of EU interior ministers on Thursday.
The joint communiqué stressed that "migratory flow along the Route of the Balkans will have to be drastically reduced", while the Austrian ministry of Interior announced that it was agreed the full and complete support of FYROM, along with the increase to 20 of the number of Austrian policemen at the FYROM-Greece border.
According to Miklos-Laitner, the continuation of the journey in the path of the Balkans will be allow only to those in need of protection and the distinction as to who belongs to this group will be on the jurisdiction of individual countries, while those will enter with false documents will be repelled.
The conference also agreed common rules for the registration of refugees.
For its part, the Austrian Foreign minister Sebastian Kurt reiterated that all countries that participated in the Conference would prefer a common European solution – however, "due to the lack of such, they are forced to look for solutions at an national level".