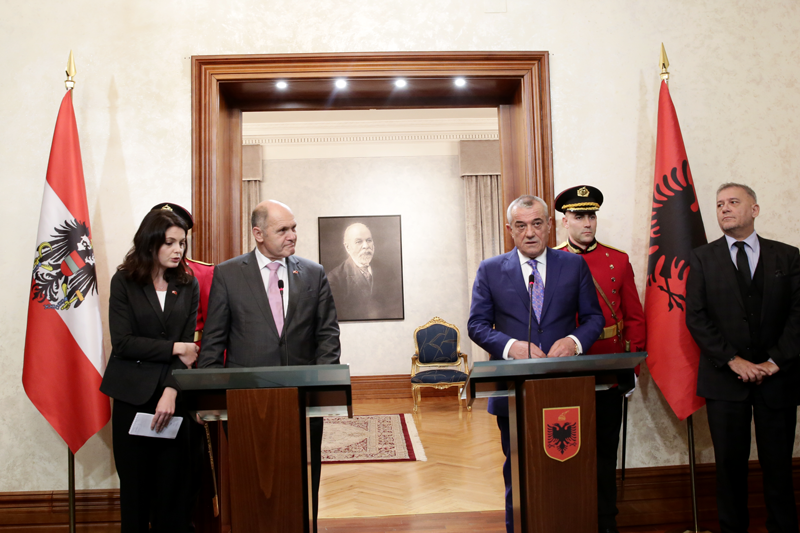 "Based on the Balkan history and our experience in this region, we promote the efforts being made by the countries of the region to overcome conflicts and build developing partnerships."
This was the message that was sent out today from Tirana by the president of the Austrian National Council Mr. Wolgang Sobotka.
According to him, Austria encourages the contribution given by the youth of the Balkan countries in the process of cooperation and understanding between these countries.
"A safer and more developed Balkans means a safer and more developed Europe. I would offer two advises: be careful with skeptic countries in order for them to be clear about your achievements and do your best in order for the Balkans to turn into a unified economic space, by lifting barriers between Balkan countries", he said.
President Sobotka also commented the situation in Albania. He said that the government should extend its hand to the opposition for cooperation, while the opposition's place is in parliament. /ibna/