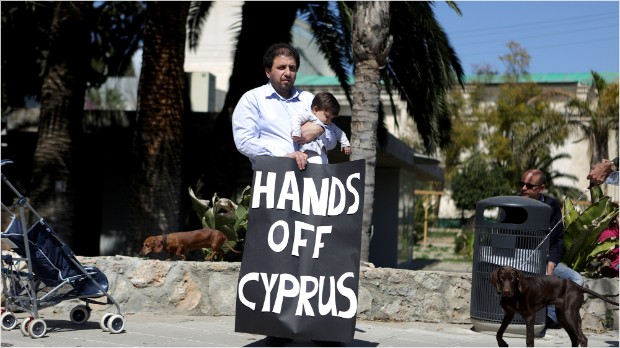 By Christos Meliopoulos – Nicosia
The reality of things to come in the austerity era that Cyprus has been ushered in has been laid bare by Finance Minister Haris Georgiadis.
Dashing any illusions and hopes of limited pain Mr Georgiadis stressed that the 2014 budget, the first one after the fiscal memorandum of understanding signed with the troika of creditors, will feature significant spending cuts.
In a repetition of developments in Greece and other periphery countries of the eurozone, the minister admitted that there could be further reduction in the public sector bill, although he attempted to reassure civil servants by saying that the savings could come from freezing recruitment.
At a time when the discussion in the eurozone and further afield has been shifting towards growth, loosening or even ridding of austerity, Cyprus is in the unfortunate position of having to implement a recently signed fiscal programme.
Will the Cypriot people and the government be able or willing to see it through? Mr Georgiades onerously said that the economy's contraction this year could be bigger that the 8.7% forecasted.
Talk of "finding a solution outside the memorandum" has been rather widely rejected, since it seemed to ignore the need for tidying up the island. At the same time, measured fiscal consolidation is accepted by many Cypriots as a long overdue means to achieve a balanced and healthy economy. But the same people fear that the rise in unemployment, poverty and dependence on a dilapidated state in a country that has seen its economic structure all but getting wiped out in a single night can turn a harsh austerity package to a self-destructive one.
Maybe the crucial thing, say seasoned analysts, could be whether any new measures will be introduced after big chunks of the society will have felt the austerity pinch, and how these measures will be presented. Should Cyprus prove to be yet another bastion of ideologically driven excessive austerity, especially if growth doesn't appear in the horizon and other countries are let off the hook, it might just be the case that tidying up in its own terms is seen as a better option to dying of extreme cleaning up.