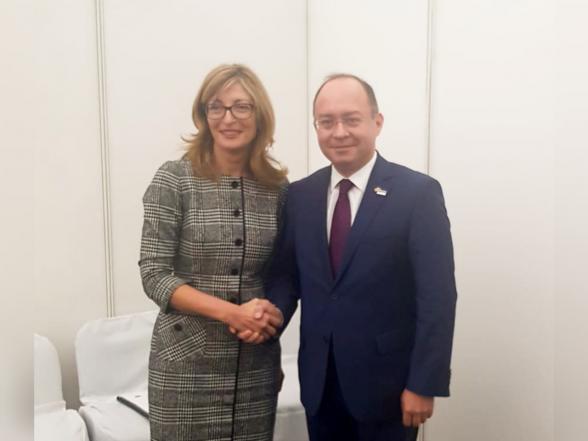 The Romanian and Bulgarian Foreign Ministers, Bogdan Aurescu and Ekaterina Zaharieva, respectively, had a meeting on the sidelines of the OSCE Ministerial Meeting in Bratislava, where they exchanged views on bilateral issues.
According to the Nine o 'Clock newspaper, Romania's Foreign Minister spoke in favor of progress and finding solutions to issues of common interest, such as the demarcation of maritime zones in the Black Sea, the demarcation of the border with the Danube, safeguarding navigation in the river, as well as teaching the Romanian language in schools for Romanians living in Bulgaria.
It is noted that the two Ministers also discussed current issues of European interest, with emphasis on enlargement policy, which both countries support, entry into the Schengen area and the lifting of supervision by the Cooperation and Verification Mechanism.
"The meeting provided an opportunity to exchange views on Black Sea security priorities and challenges. Bogdan Aurescu spoke in favor of consolidating NATO's deterrence and security measures in the Black Sea, in the South-Eastern NATO Wing, by reinforcing the multinational brigade in Romania, in which Bulgaria is participating", the Romanian Foreign Ministry said in a statement./ibna