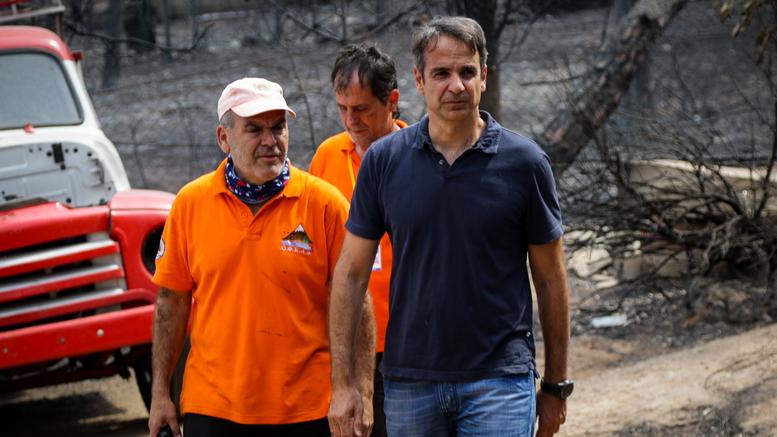 Greece's main opposition New Democracy party has criticized the government for allegedly failing to conduct a swift investigation into the handling of last July's deadly wildfires in Attica.
An "express investigation" launched by prosecutors was reportedly stalled because of a request that the General Secretariat for Public Administration also weighs in with an opinion on the handling of the fires that killed 99 people.

An administrative report was expected to push the results of the investigation back months.

The main opposition said the delay was "inconceivable", adding that the top judicial authorities and the government are obviously responsible.

The socialist Movement for Change, meanwhile, said in an announcement that the delay is clearly deliberate as "someone is afraid of the investigation conducted by an independent Greek Justice".

The criticism spurred Supreme Court prosecutor Xeni Dimitriou into action as she withdrew her recommendation that the General Inspector of Public Administration also submits findings as part of the judicial probe.

The head of Athens' Prosecutors office Ilias Zagoreos had, reportedly, been set to complete the investigation imminently.
Sources from the prosecutor's office clarified on Tuesday that Dimitriou's request was not intended to freeze the ongoing investigation, but rather to inform Zagoreos that he should take into account the findings of the General Inspector's report.

The same sources noted that it is left to the discretion of Zagoreos to decide whether to proceed with the next step of the investigation, which was to summon suspects to testify.
Earlier this month, relatives of the deceased took legal action against local authority and emergency services officials, accusing them of actions and omissions that led to the wildfires claiming lives.

New Democracy commissioned a study which revealed that authorities failed to order an evacuation of the town of Mati that could have saved lives…. / IBNA
Main Photo (File): New Democracy leader, Kyriakos Mitsotakis, visiting Mati after the deadly fires, July 2018