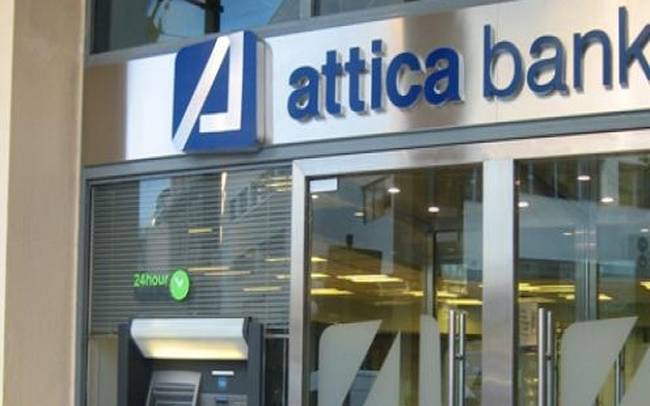 Athens, December 31, 2015/ Independent Balkan News Agency
By Zacharias Petrou
Small Greek lender Attica Bank announced the successful completion of a share capital increase on Wednesday.
The bank managed to cover not only its capital needs under the base scenario but also a significant part under the adverse scenario of the European Stability Mechanism (ESM).
Attica said in an announcement that it has raised 681 million euros in new capital, raising its core capital rate to 23 pct, one of the highest in the domestic financial sector.
The bank is the only listed bank which has successfully been recapitalized during the crisis, using exclusively private capital both from Greece and abroad, while it continued to be autonomous and independent.
Attica Bank, being fortified in capital and with a plan and modern structure, will contribute to the funding of Greek economic growth, supporting business activity in the coming years, while creating added value for its shareholders, the bank said.
In October, the Bank of Greece carried out a comprehensive assessment of Attica which showed the lender had a 1.02 billion euro capital hole under an adverse scenario in the stress test and a shortfall of 857 million euros under a baseline scenario.
The adverse-scenario capital gap was later reduced to 749 million euros after taking into account other capital support actions.
The bailout agreement Athens struck with international creditors over the summer has allowed the country's banking system to access fresh funds. Not all banks, however, needed cash from the 10 billion euros put aside for their recapitalization.
Eurobank and Alpha Bank, raised enough private funds to forego bailout money altogether, while Piraeus Bank and National Bank of Greece still required a capital boost.
Athens now hopes that healthier banks will be able to start lending to Greek businesses again and support an economic recovery.
Greek bank deposits fell slightly in November for the second month in a row, BoG data showed this week with the overall deposit outflow from December to July having reach 42 billion euros.