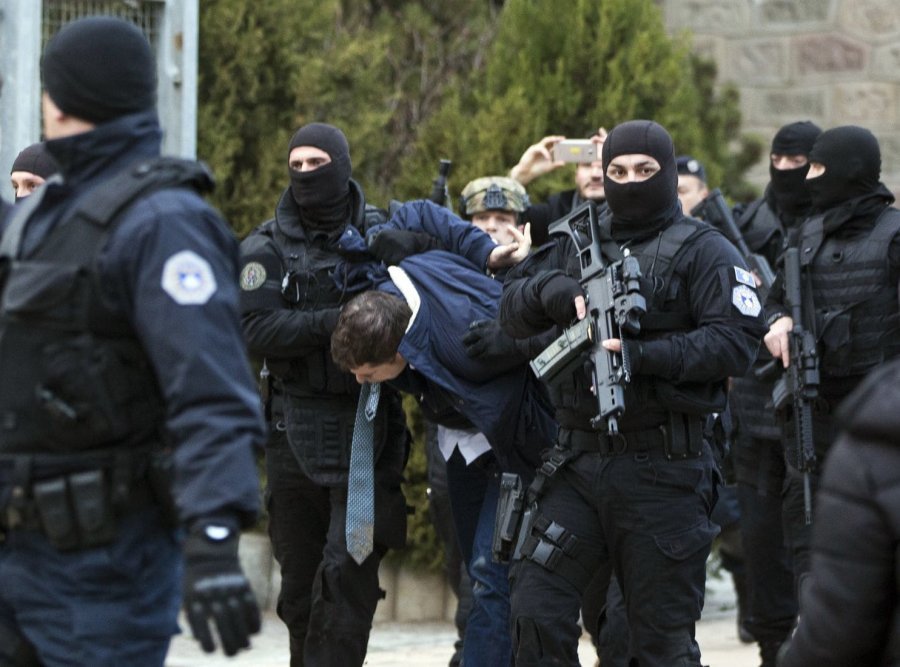 The head of the Office for Kosovo in the Serbian government, Marko Djuric has been arrested for disregarding instructions not to enter Kosovo.
Accompanied by numerous police forces, Marko Djuric was brought in the main police precinct of Pristina.
Hundreds of Serbian citizens gathered near the Iber river bridge, in the north of Mitrovica, while the situation in the south appears calm. Marko Djuric was held in the Pristina police precinct for several hours and was then escorted out of Kosovo through the border crossing point of Merdara, where he was delivered to the Serbian authorities.
The deputy Prime Minister of Kosovo, Enver Hoxhaj has considered the illegal entry of Marko Djuric in Kosovo, as an attempt to destabilize security in Kosovo. "Marko Djuric has attempted to enter Kosovo illegally. We will not allow that our laws, the Constitution of Kosovo and the Brussels agreement to be violated. These are dangerous acts and they aim at destabilizing Kosovo. Nonetheless, Kosovo will take all necessary measures in order to guarantee a quiet situation in its territory", declared the deputy Prime Minister of Kosovo, Enver Hoxhaj.
Thaci: The Djuric case must not jeopardize communication with Serbia
President of Kosovo, Hashim Thaci has called for composure, while stressing that Kosovo police have acted in line with the laws of the country.
"Marko Djuric has entered Kosovo illegally. Kosovo police have acted in line with their powers, professionally and their objective was to uphold the law", Thaci said.
Meanwhile, he added that "this case should not jeopardize the communication which has been established between Kosovo and Serbia, dialogue between the two countries and the attempts for normalization and good neighboring relations between Kosovo and Serbia".
US ambassador to Kosovo, Greg Delawie declared that there's no other alternative, but dialogue, between Kosovo and Serbia following the arrest of Marko Djuric.
"Very worried about today's events in Mitrovica. There's no other alternative, but dialogue", Delawie wrote on Twitter.
Aleksandar Vucic: The arrest was unlawful
The Serbian president, Aleksandar Vucic says that Kosovo "has carried out a brutal and criminal act in arresting Marko Djuric".
After the meeting of the National Security Council, Vucic said that Marko Djuric "did not go to Kosovo illegally, as Pristina falsely claims". According to him, he has notified authorities there 75 hours prior to the visit, while according to the agreement, a 24 hour notice should be sufficient.
The Serbian president said that all participants in this action, including several Serbs, will be held accountable before Serbian justice for this.
The Serbian List says that it will leave the government of Kosovo
Representatives of the Serbian List, the main Serbian political party in Kosovo, approved on Monday evening "the decision to leave the government of Kosovo".
In a released statement, this party says that "this is a tragic day for the Serbs in Kosovo, who have seen the real face of the institutions of Kosovo."
According to this party, dialogue in such circumstances is pointless. /balkaneu.com/