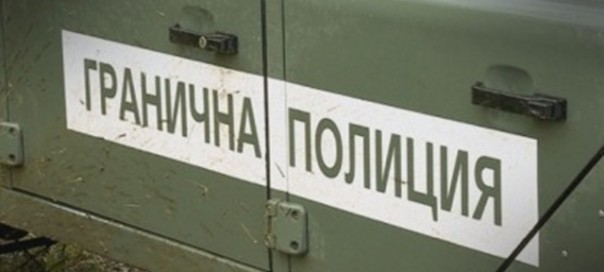 Sofia, August 3, 2016/Independent Balkan News Agency
By Clive Leviev-Sawyer of The Sofia Globe
A total of 554 migrants were intercepted crossing the border from Bulgaria into Serbia in July 2016, reports said on August 3, as Bulgaria's Interior Minister said that migrant-trafficking rings had been increasingly active in recent days.
Roumyana Buchvarova said, however, that her Serbian counterpart had told her that his country had registered a decrease in the number of migrants crossing into Serbia illegally from Bulgaria.
A report by public broadcaster Bulgarian National Television said that Border Police had confirmed the number of people who had attempted to cross illegally into Serbia last month, and added that many of the detainees were undocumented.
Recently, Serbia said that it was deploying joint police and military patrols at its border with Bulgaria, criticising Sofia for what Belgrade said was ineffective border policing against illegal migration.
The most recent large group of migrants attempting to cross the border into Serbia illegally was on August 1, when 62 people were taken into custody.
The "critical points" most often used by migrants to try to leave Bulgaria for Serbia were Bregovo, Kosovo, Deleina and Podgore, according to the BNT report.
In May, Bulgarian border authorities detained 412 people trying to cross into Serbia, a number that rose to 482 in June.
Roumyana Buchvarova, Deputy Prime Minister and Interior Minister, said on August 3 that channels for trafficking migrants had stepped up their activities in recent days.
She said that there would be an increased number of operations of the kind held on August 2 in Sofia, in which undocumented foreigners were detained.
"We cannot restrict the movement of people who have passed the procedure for obtaining (refugee) status and we try to regulate their presence so as not to create problems for citizens," she said.
Sofia municipality has set up surveillance cameras in "risk areas" in the centre of the Bulgarian capital, in the area near the Banya Bashi mosque.
Sofia mayor Yordanka Fandukova and Buchvarova agreed on August 2 that there would be regular police patrols and a permanent deployment of gendarmerie and municipal police in places in the city where refugees customarily gather and "incidents" take place, Bulgarian National Radio reported.
Buchvarova said on August 3 that she had spoken with her Serbian counterpart, who had told her that Serbia had registered a reduction in the flow of migrants from across Bulgaria's border.