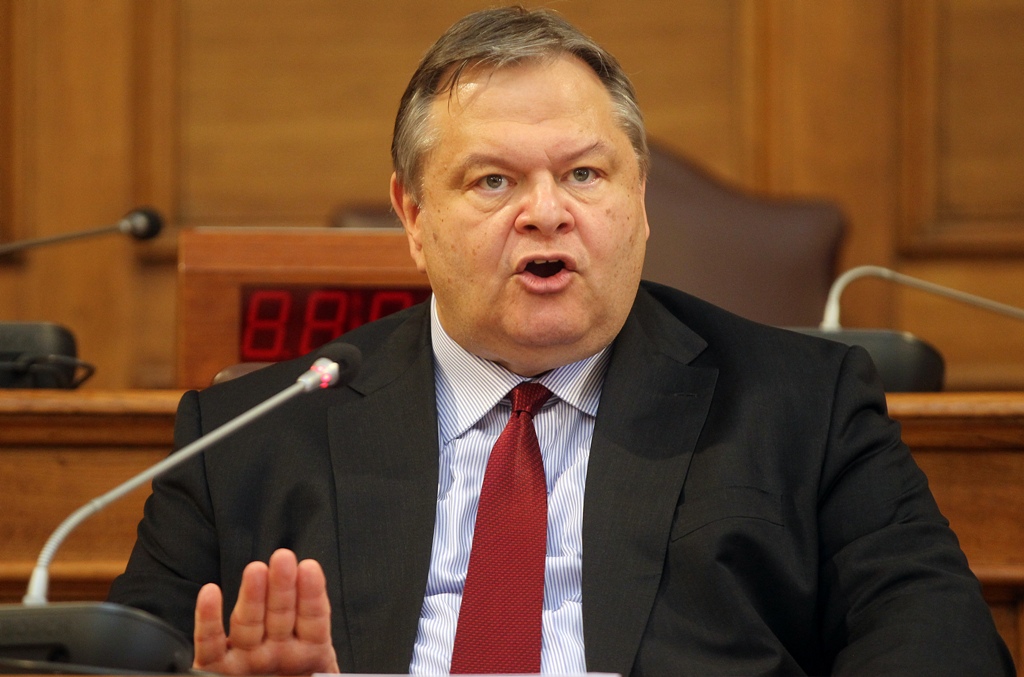 By Spiros Sideris – Athens
Questioning and chaos prevailed once again at the meeting of the parliamentary group of PASOK with influential members and MPs having intense arguments among themselves, but also with Evangelos Venizelos.
The beginning was made by the Minister of Infrastructure, Michalis Chrisochoïdis who, in an extensive speech made harsh criticism to Evangelos Venizelos and the leadership, stressing that the party does not function properly and that there is a lack of a plan and strategy.
He also added that PASOK has distanced itself from society.
The response by Evangelos Venizelos was immediate. Those who were present speak of a "Venizelos furious, a man who let go". Replying to Michalis Chrysohoides he spoke of "conspiracies", arguing that everyone are attacking him.
"I pick up his cross and martyrdom and you are all attacking me. There are conspiracies against me", he said.
Continuing in a highly emotional speech, he targeted Georgios Papandreou, without naming him:
"Others have set up my Zappeio. Nobody has called by Turkoglu in my life. I have been called that in a certain time period", he said, referring to the time when the environment of former Prime minister Papandreou was leaking that his real name is not Venizelos but Turkoglu.
The president of the party supported Evi Christofilopoulou, who noted that the image of the party is not good and the blame for that is weighting all those who constantly disagree.
All these took place before  from "Charilaos Trikoupis", evaluating what happened in the PG, were leaking that "everything has been answered" and that "we are a fist".
From Ch. Trikoupis, ​​in discussion with reporters after the speech of Venizelos to the parliamentary group of PASOK, they attempted to pass a climate of unity in the party.
"All were answered and everyone are a fist; we are all currently battling for the three-day debate", they stressed.
As for the possibility of early elections, the same persons explained that PASOK "never said that the 180 votes are certain, but they can, and should be gathered".
They expressed the hope that "there are MPs from the ranks of independent and smaller opposition parties that will shape their vote on the presidential election in relation to the course of the negotiations that will lead to the agreement for an exit from the crisis, the memorandum and the Troika, during up to the start of the procedure for the election of the President of the Republic".