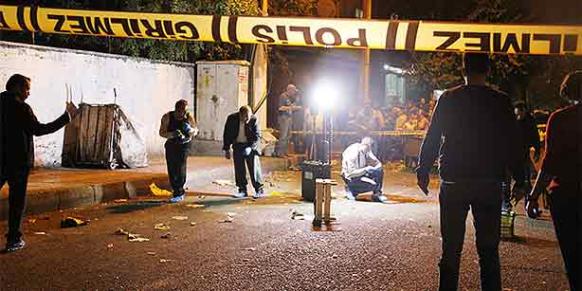 By Manolis Kostidis – Ankara
Skepticism causes the tension in southeastern Turkey with the PKK showing signs of reactivation.
On Wednesday night strangers shot an officer in the turkish army, who was walking the streets of Diyarbakir with his wife. The state of the officer is considered critical and he is hospitalized in intensive care.
Last Saturday, three Turkish soldiers were killed after unidentified persons opened fire at them, while walking the streets of the city of Hakkari shopping.
The PKK has made it clear that it has nothing to do with the attack on Saturday and speaks of the possibility of a provocation.
The Turkish armed forces, however, say that they have identified the perpetrators of the attack in Hakkari, as being members of the PKK.
All this, while Pesmergka warriors from northern Iraq began to arrive in Kobani through turkish territories. The first wave of men have already arrived in the Kurdish city of northern Syria and the transit and more men is under way. However, Syria reacted strongly to Turkey allowing the passage of the Pesmergka, stressing that "what Turkey does is a clear violation of our sovereign rights".
On Thursday morning, the news that circulated on the internet saying that the PKK leader Abdullah Ocalan is dead caused turmoil in Turkey. A few hours later, the pro-Kurdish Party HDP denied the information, followed by a similar denial by the Turkish Minister of Justice, Bekir Bozdag. "This information is false and provocative", said the Turkish minister.