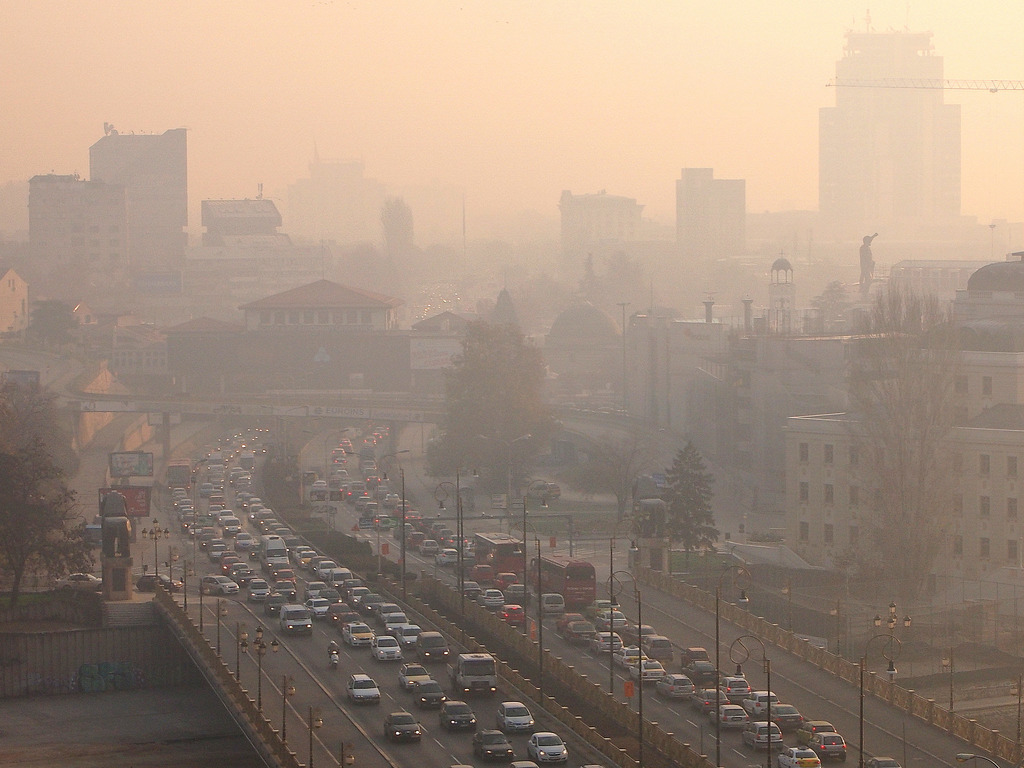 With the temperature fall in Skopje in the last few days began the problems with the air quality in the city, too.
In particular, the pollution of the atmosphere in Skopje and other cities (Tetovo, Kicevo, Bitola) of fYROMacedonia is becoming more and more noticeable with every passing day, as the concentration values ​​of inhalable particles, with a diameter of less than 10 μm (PM 10) in the atmosphere, appear elevated and have reached up to 200 micrograms per cubic meter (the limit is 50 micrograms) in some parts of Skopje, such as Lisiche, Karpos and the city centre.
The media in fYROMacedonia say the problem of air pollution is becoming more and more intense every year and threatens the lives of the citizens.
The increased pollution levels in the capital are attributed to a combination of factors typical for the winter season. A basic one has to do with the use of firewood and other items (varnished wood, old tires) -the smog of which blankets the city- for home heating. The mist in Skopje, does not help pollutants to escape from the city's atmosphere and the geographical position of capital, which sits on a plateau, prevent the recycling of the air.
According to a recent study, the pollution of the atmosphere of Skopje from PM10 suspended particles is caused by 32%, by the heating of houses with firewood and other solid objects, followed by exhaust emissions from cars (20%), dust (19%) (generated from uncovered surfaces and objects, road dust and dust from construction) and pollutants from industries (at a percentage of 18%).
According to scientific studies, over 1,200 people in fYROMacedonia are dying every year as a result of the polluted air they inhale.
Air pollution in Skopje is an issue that regularly makes headlines in the country, especially in winter, when a particularly high concentration of suspended particles is recorded.
Indeed, during the winter months, Skopje and Tetovo are among the SW Balkan cities with the highest air pollutant concentrations in the atmosphere./IBNA