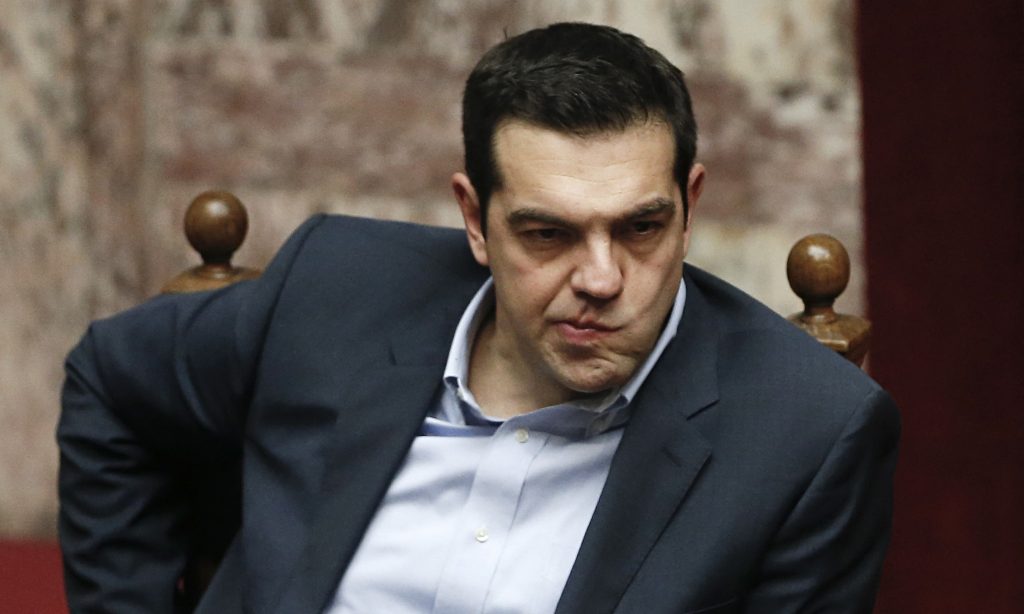 The Greek government appears to have a limited number of options available following the 26 January Eurogroup meeting and the set of terms reportedly put forth by the International Monetary Fund (IMF) as conditions for its participation in the Greek program.
Athens appears to be far off fulfilling its bailout program obligations. Bloomberg reported on Monday that almost two-thirds of the actions creditors have demanded for the disbursement of the next tranche of emergency loans to Greece have yet to be completed.
As things stand, in order for negotiations with international creditors to recommence, the Greek government must signal that it is willing to legislate additional austerity measures to be implemented in coming years (even beyond the end of the current program in 2018) should fiscal targets (namely a 3.5 percent primary surplus target) be missed.
Should the government decide to negotiate a compromise/deal with creditors, this could reportedly entail a) slashing the tax-free threshold, b) outlining an extensive set of measures to be taken in the context of the "fiscal cutter" should targets be missed c) safeguarding pensions from further cuts.
A European official told reporters that Greece must resolve the standoff by the next Eurogroup meeting on 20 February, before other European nations hold elections that will make negotiations politically difficult.
Alternatively, should the government decide to allow talks to continue past March it runs the risk of elections in the Netherlands, France and Germany further complicating talks. Crucially, Greece needs the disbursement of the next bailout loan tranche by July at the latest, when it has large debts to repay. By this time, any hope of inclusion in the European Central Bank's Quantitative Easing scheme will also have been lost.
Despite official statements to the contrary, the PM is reportedly contemplating calling an early general election. Advisors suggest that legislating pension cuts and tax hikes will see Syriza slump further in opinion polls while MPs are also expected to strongly oppose the idea. According to Greek media reports, main opposition New Democracy also expects an early election to be the prevalent scenario.
If the Greek PM decides to call an early election, he may want to do so before 18 months have elapsed from the previous vote as this will mean MPs will be elected from a pre-determined list of candidates and not as a result of how many votes they garner. To take advantage of this, Tsipras must call an election by 26 February that will be held by 19 March. At any later date elections will take place as normal./IBNA