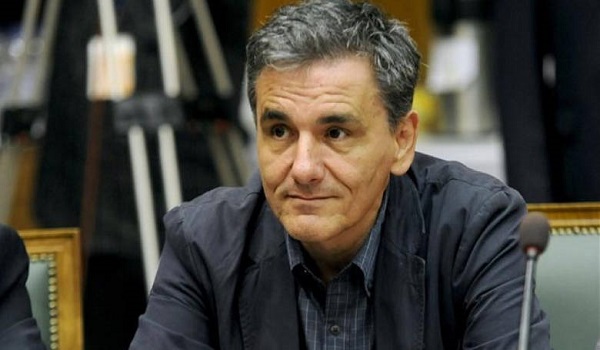 In an interview with ANT1 TV on Tuesday, Finance Minister Euclid Tsakalotos argued that the Tsipras administration can shape its own economic policies now that the restrictions of the bailout program no longer apply. "We can make our own program and inform the institutions" he explained.
Defending the latest set of relief measures tabled in parliament on Monday, Tsakalotos said "they are not pre-election measures", adding that more measures will be announced in August and beyond.
In a dig at the main opposition party, the Finance Minister said there is no cost-estimate of the ND manifesto, but it is thought to be worth over 9 billion euros through to 2022.
Despite the government's insistence that it can continue to use any excess fiscal space to fund so called social policies, it is not clear if the country's international creditors will give their approval.
The latest package of relief measures tabled in parliament yesterday, will go well beyond the available fiscal space, estimated to be around 1.14 billion euros. The package brought to parliament includes an annual bonus for 2.5 million pensioners and VAT cuts. The measures will be put to a vote in parliament on Wednesday.
Meanwhile, local media reports suggest Greece's international creditors are considering blocking the early repayment of IMF loans to counter the risk of a fiscal derailment.
Tsakalotos is set to receive European partners' first "feedback" over recently announced tax cuts and other relief measures at Thursday's Eurogroup meeting. Official reaction is expected early June, with the publication of the third post-bailout review of the Greek economy scheduled in the period after European Parliament results are announced./ibna