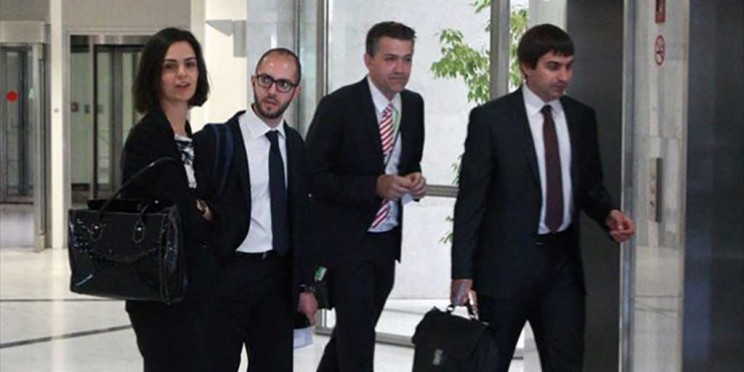 The troika's technical experts arrived in Athens on Monday to continue direct talks with Greek government officials as part of the 4th and final review of the Greek bailout program.
The Euro Working Group was also set to convene on Monday to prepare a 24 May Eurogoup meeting, while Single Supervisory Mechanism (SSM) chief Daniele Nouy arrived in Athens for meetings with banking executives.
Observers point out that creditors are expected examine which of the 88 prior actions of the 4th review could be completed by 21 June and which could be carried over to the post-bailout arrangement that will be put in place.
According to local media reports, Berlin, the International Monetary Fund and at least 10 Eurozone member-states are keen to link the implementation of any outstanding prior actions to the disbursement of the final 11.7 billion euro loan tranche, as well as the post-bailout surveillance mechanism. Greek daily TA NEA reported that Greece's creditors are contemplating putting off a decision to grant Greece debt relief in August, due to the fact that the government is seen to be dragging its feet in the implementation of agreed reforms and prior actions.
Meanwhile, the government's so-called holistic growth plan for the period after the bailout ends in August is being derided as nothing but wishful thinking and has reportedly not been well-received by the institutions. According to the online edition of German magazine Wirtschaftswoche, an EU official said the plan is "not worth the paper it is written on."
In what is expected to be a difficult few months for the Greek government, in its effort to exit the bailout program in August, creditors began firing the first warnings to Athens.
The ECB's mission chief for Greece, Francesco Drudi, told Naftemporiki newspaper on Monday that Athens needs a precautionary credit line "with strict and effective" conditions to make sure that it sticks to sound policies after exiting the bailout program this summer. The ECB official added that a credit line would help prevent volatility in bank deposits and could enable Greece's inclusion in the ECB's quantitative easing (QE) program.
The good news for the Greek government came from the Finance Ministry on Monday, which announced the economy had posted primary surplus of 2.334 billion euros in the first four months of the year. The government was targeting a primary budget surplus of 374 million euros for the January-to-April period, meaning the surplus outperformed the target by 1.96 billion euros./IBNA