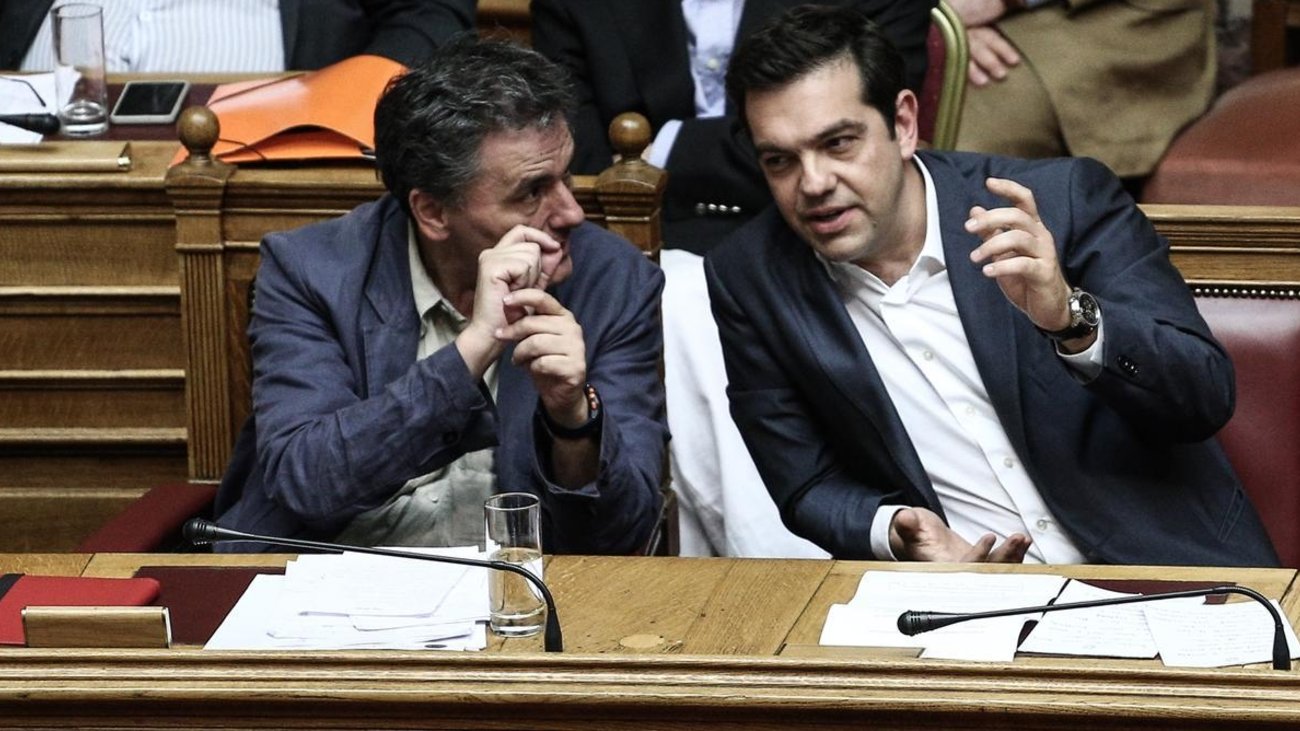 An unnamed Greek government official, who is closely following the negotiations with the international creditors, was quoted by the Athens News Agency on Wednesday as saying that a deal is a long way off.
The official told the News Agency: "We very far away from reaching an agreement in tomorrow's Eurogroup meeting, given that Germany has not taken any step of progress. If there is no positive move in the coming hours or during the Eurogroup by the German Finance Minister, it appears that this "hot potato" will have to pass on to Mrs. Merkel".
Information emerged on Wednesday according to which Prime Minister Tsipras has already contacted the President of the EU Council, Donald Tusk, informing him that in case no agreement is reached at the Eurogroup meeting in Luxembourg on Thursday, Greece will submitt an official request, in order for the latter to call a meeting of the Euro Summit, i.e. a meeting of the leaders of the 19 Eurozone member-states, on the sidelines of the EU Council meeting of June 22.
Reports in various Greek media outlets on Wednesday also suggested that the Prime Minister could also call Greek political party leaders to discuss the "national issue" of the Greek debt, if a satisfactory deal is not offered to Greece. However, it is considered probable that main opposition New Democracy will reject the call.
New Democracy spokesman Vasilis Kikilias commented that "Mr. Tsipras trapped himself over the debt issue, delaying negotiation and burdening the entire Greek people with new austerity measures,"
The Prime Minister's office responded with an announcement saying that during the New Democracy – PASOK government the country's "debt exploded from 120 percent (of GDP) to 180 percent of GDP."
Analysts point out that Athens appears to have hardened its stance ahead of the Eurogroup meeting in order to push for a last-minute deal that could be acceptable to the Greek side. However, with this seeming unlikely as things stand, the PM may risk seeking a "political solution" at EU Council level.
The next opportunity for an agreement with creditors to wrap up the review of the bailout program in this case is July 10 when the Eurogroup is next scheduled to meet. The disbursement of bailout funds before mid-July is critical as more than 7 billion euros in loans are due to be paid 19 July./ΙΒΝΑ