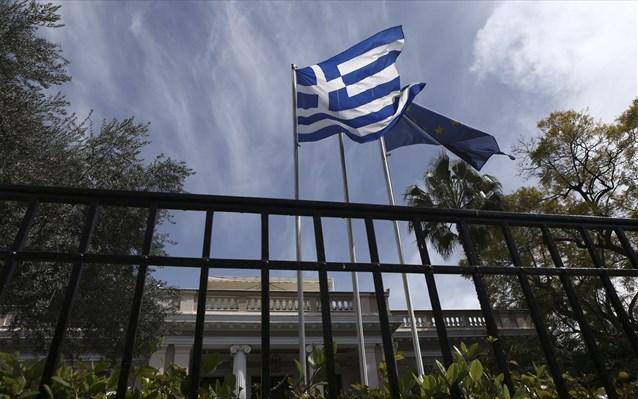 Sources from the Ministry of Labor reassured insurance funds that the regulation of the 120 installments will proceed normally, responding to the Commission's concerns as set out in the Commission's report published today.
As they point out, however, the arrangement of technical details will take a little more time. At the same time, they emphasize that the increase of the minimum wage – which is also recorded as a concern in the report – strengthens the income of employees, a fact that, as they point out in Athens, will lead to stimulating domestic demand and enhancing the consumption while supporting the positive dynamics of the economy and employment.
New government-bankers meeting for the primary home
Meanwhile, a new meeting was held at the Maximus Megaron in the morning on the subject of "red loans". According to information, the meeting was attended by government officials specialized on the issue of banks and the heads of the four systemic banks. A central issue was the incorporation of the changes proposed by the European institutions into the final text of the draft law on the protection of the primary home.
Although the draft law was expected to be filed by the end of the month, it appears that the deposition in parliament is being transferred for next week. According to well-informed sources, there will be no new extension to the previous regime, the so-called "Katselis law", but there is an informal government-banking agreement that there will be no first primary home auctions until the new scheme is voted.
Moscovici arrives tomorrow in Athens
At the same time, the government expects to receive positive signals and support for the course of the economy by Finance Minister Pierre Moscovici who is visiting Athens tomorrow. The European Commissioner stressed today that the disbursement of one billion euros at the Eurogroup on 11 March is in the interest of both Greece and the Eurozone.
In this regard, he stressed the need for Athens to proceed to the agreed actions and reforms, noting that significant progress has been made but also delays on specific issues. He also stressed that Greece's participation in the European Semester is an "important step towards smoothness". This message will be sent from Athens as well, where he will meet with the Greek Prime Minister while he will speak to the parliamentary committees on financial matters.
Government-shipowners agreement for a contribution of EUR 75 million a year
A meeting was made earlier today between the Greek Prime Minister, the Minister of Finance and the Minister of Shipping with the Bureau of the Union of Greek Shipowners where an agreement was signed for the permanent payment corresponding to 10% of imported dividends of the Union of Greek Shipowners. Based on the amount of dividends declared in recent years, the amount to be paid to the State Treasuries will be at least 75 million euro per year. Al. Tsipras invited Greek shipowners to contribute by investing in the growth of the Greek economy./IBNA