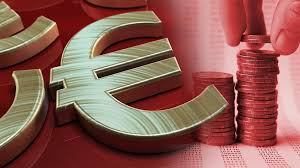 Within nextt week, the government's financial team is expected to submit to the European Commission's Directorate-General for Competition (DG Comp) the proposal to reduce the bank's non-performing loans that the Financial Stability Fund has prepared. The approval by DG Comp will formally pave the way for the implementation of the proposal, which is based on the securization of at least EUR 15 billion-worth of red loans, which will "lighten" the balance sheets of Greek banks.
Based on the plans submitted by the banks to the supervisory authorities, non-performing loans will have to drop from EUR 82 billion at the end of the 9-month period of 2018 to EUR 32.7 billion by the end of 2021.
The main advantage of the proposal is mainly that a significant volume of collateralised loans currently in bank portfolios will be priced in market terms, gradually creating a reliable methodology for credit risk assessment. This solution does not lead to new capital requirements for the banks and is a more advantageous option in terms of possible losses that they may incur for bank balance sheets, in relation to the resale of loans that lead to lower valuations of transferred portfolios.
Loan write-offs are estimated at EUR 15 billion, proceeds from asset disposals at EUR 6.7 billion, revenue from collections at EUR 3.3 billion, regulatory revenue at EUR 6.4 billion, and restructuring revenue at EUR 14.3 billion.
In any case, however, this solution will not altogether address the problem of Greek banks, which remains huge, over EUR 82 billion. It will, however, be another tool available in the arsenal of Greek banks to confine the problem./IBNA