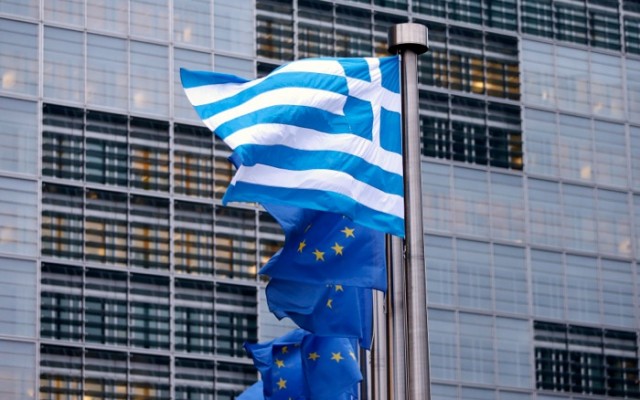 Greek government officials were in successive meetings with representatives of the country's creditors over the weekend before a Eurogroup meeting on Monday that will determine progress and take stock of differences that remain in the effort to wrap up an ongoing review of the Greek bailout program.
According to Greek government sources, Athens hopes the Eurogroup could certify that a Staff Level Agreement has been achieved by approximately 95 percent. The issues that hang in the balance reportedly concern labor reform, fiscal targets and the energy market.
On labor relations, the Greek Finance Ministry team and Labor Minister Efi Achtsioglou took part in a teleconference with creditors on Saturday.
With short-term debt relief for Greece also on the Eurogroup agenda on Monday, Finance Minister Euclid Tsakalotos will seek to persuade his counterparts that Athens has implemented agreed reforms and is deserving of substantial debt relief.
"The general uncertainty which prevails in Europe – which is both political and financial – creates […] a momentum for a comprehensive and permanent solution for the Greek issue" Greek government spokesman Dimitris Tzanakopoulos said.
In a radio interview, Tzanakopoulos added that fiscal targets beyond 2018 could be discussed after medium and long-term debt relief measures for Greece were outlined while a second Eurogroup meeting could rubber-stamp a comprehensive agreement.
On the issue of medium and long-term debt relief, Athens is expected to meet resistance from Berlin. German Finance Minister Wolfgang Schaeuble he told Bild am Sonntag in an interview on Sunday: "If Greece wants to stay in the euro, there is no way around it – in fact completely regardless of the debt level".
However, German Foreign Minister was more supportive of Greece. "There is no European crisis in recent years that has not directly affected Greece. In my country, it often seems to me, they have not understood this yet," German Foreign Minister Frank-Walter Steinmeier stated on Sunday./IBNA