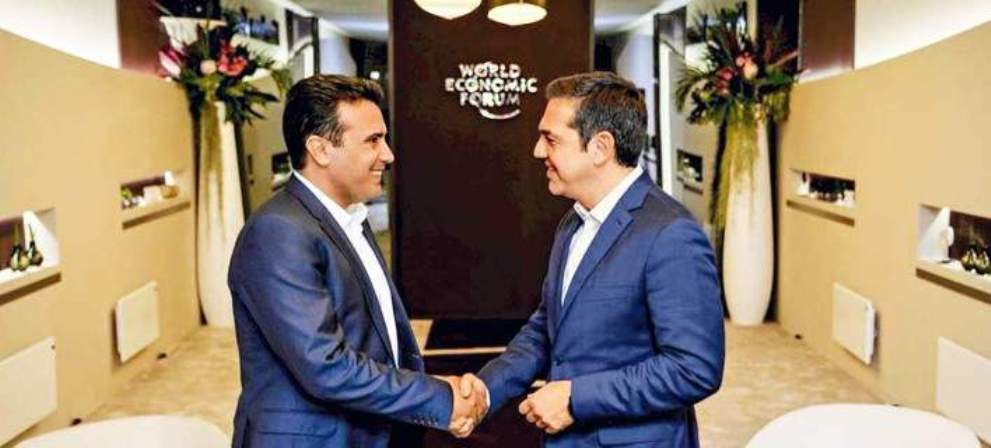 The Greek government appears to be making significant progress in talks with Skopje in search of a solution to the fYROMacedonian name dispute.
The Athens News Agency cited information by a senior Greek government official on Monday, according to which the Foreign Ministers of Greece and fYROMacedonia have made "significant progress" and are at a "crucial turning point". However, the official noted that negotiations have not yet been concluded.
Meanwhile, Greek Foreign Minister Nikos Kotzias stated on Monday that "possibly today or tomorrow, the negotiations will continue on technical and legal issues which must be clarified". Once these issues have been resolved, talks will move on the level of Prime Ministers, Kotzias revealed.
Kotzias has concluded talks on the foreign ministers' level with his counterpart from Skopje, Nikola Dimitrov.
International pressure on Athens to solve the dispute with neighboring fYROMacedonia has increased in recent weeks. A spokesperson for the German Foreign Ministry called on Athens and Skopje to take advantage of a "historic opportunity" for an agreement that will have a "positive effect on bilateral relations as well as on regional stability."
Media reports in Athens suggest that the US is also closely monitoring developments, with Washington keen on a deal being in place by next month, paving the way for Skopje to join NATO.
NATO Secretary-General Jens Stoltenberg said in an interview last week that it was "extremely important to support the efforts to solve the name issue".
Besides reaching an agreement on a new, composite name for fYROMacedonia, Athens is also insistent that Skopje amends the country's constitution to remove any irredentism claims. This demand has so far proved to be a serious stumbling block.
On the domestic political front, analysts point out that developments in talks with fYROMacedonia could be crucial for the future of the SYRIZA-ANEL coalition government.
A prospective agreement that includes the name 'Macedonia' is considered highly likely to be opposed by coalition partner ANEL, which means SYRIZA will need the support of opposition parties to push a deal through Greek parliament.
Besides, such an agreement is also seen to be unpopular among voters, as numerous opinion polls have showed recently. In any case, analysts point out that the fYROMacedonian issue could potentially destabilize Greece politically, thus even impacting on the timing of the next general election./IBNA