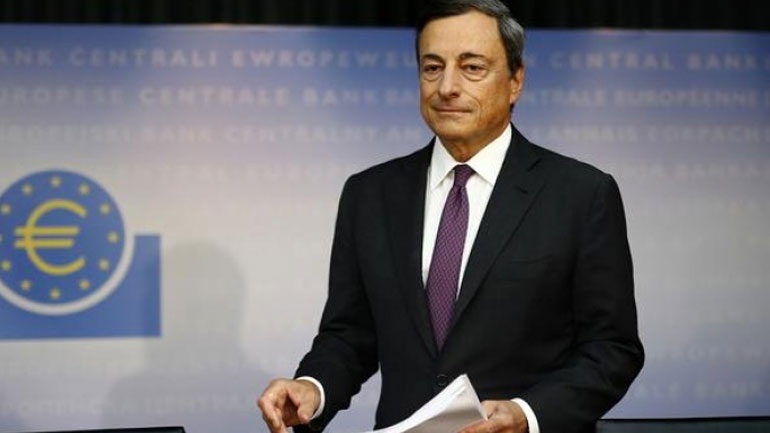 The Greek government's talks with creditors over the debt relief and Quantitative Easing (QE) issues is turning into a difficult political problem for Athens that could have serious political consequences for the country.
For the first time on Tuesday a Syriza official has spoken in favor a meeting of all political party leaders being called in the event that there is no agreement on debt relief for Greece at the next Eurogroup meeting.
Syriza MEP Dimitris Papadimoulis – who is close to the Greek premier – said during a radio interview that political party leaders should convene after Kyriacos Mitsotakis has contacted Angela Merkel and Wolfgang Schaeuble.
Papadimoulis' proposal comes as the Greek government is increasingly pressured with no solution to the debt issue in sight. Furthermore, according to local reports, the government has been on the end of "pessimistic messages" from the ECB and other EU sources regarding the prospect of an agreement at the 15 June Eurogroup meeting.
Main opposition party sources commented on Tuesday that the government is "trying to rid itself of all responsibility by dragging opposition parties into the mess it has created".
Meanwhile, a government source who spoke to the Athens News Agency said "it must be made clear to all political powers, even those who a short while ago maintained that the Greek debt is sustainable, that the struggle to reduce the debt is a national one. At this point there is no intention for a political party leaders meeting".
Finance Minister Euclid Tsakalotos is set to travel to Frankfurt on Wednesday for talks with ECB officials. The aim is to find a way to include Greek bonds in the ECB's quantitative easing (QE) program.
Athens also believes that Alexis Tsipras' talks with Eurozone leaders will also be crucial, ahead of an EU Council Summit on 22 June. The PM reportedly spoke on the telephone with German Chancellor Angela Merkel, French President Emmanuel Macron and EU Council President Donald Tusk this week in an effort to arrive at a comprehensive agreement by June 15, including a commitment for debt relief.
Meanwhile, ECB president Mario Draghi made clear on Monday that the Central Bank will not consider including Greek government bonds in its asset purchases program (QE) before a pending bailout review is concluded and creditors agree how to ease the country's burden.
Loans worth approximately 7 billion euros mature in July, with the June Eurogroup meeting seen as a last-minute chance for the conclusion of the bailout program review and the disbursement of a loan tranche by Greece's institutional creditors./IBNA