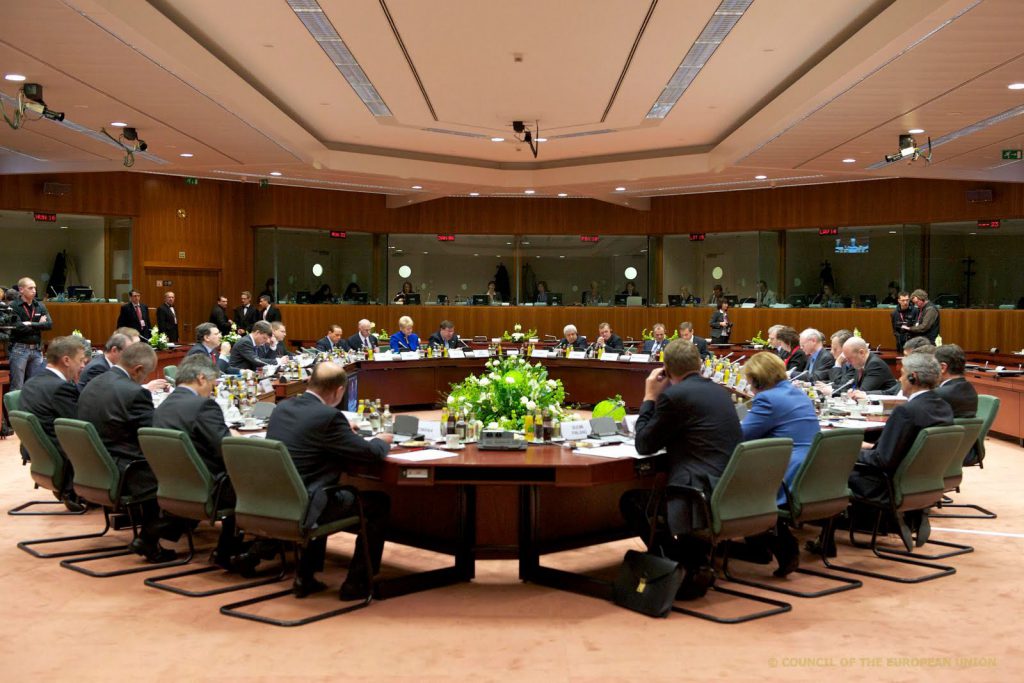 Athens appears to be backing down from actively pursuing Greece's inclusion in the ECB's QE scheme. Instead the Tsipras administration seems to be seeking solution that allows access to bond markets.
Speaking at a conference earlier this week, for the first time Prime Minister Alexis Tsipras did not mention QE inclusion directly, despite this request being a key element of the government rhetoric so far. Tsipras merely said Greece will accept a debt solution that guarantees its immediate access to the markets on sustainable terms.
The prime minister also called on the healthy forces in the country to assist in an exit from the crisis and the memorandums, urging the start of a dialogue marked by mutual respect, on the basis of the principles of democracy, "in spite of our disagreements and different views". This is perceived as an indirect call to dialogue to other political parties.
The Greek premier is expected to hold contact with various EU officials including Commission president Jean Claude Juncker and Economic Affairs Commissioner Pierre Moscovici, as well as the Italian Prime Minister Paolo Gentiloni. Reportedly, his goal is to bring forward the political dimension of the Greek debt issue, possibly in view of the EU Council meeting on 22 June, especially if there is no agreement in the upcoming Eurogroup meeting.
A German government spokesperson made clear this week that only institutions and the Eurogroup are responsible for the Greek program and the relevant negotiations.
The spokesperson did not reveal what Alexis Tsipras and the German Chancellor discussed in a recent telephone call. However, the German government maintains that "work should continue at the level of the Eurogroup and the institutions". According to Greek media, this statement is a clear indication that Berlin rules out any notion of a political negotiation which the Greek government would have liked.
According to latest information, Berlin and Greece's Eurozone partners are determined not to grant Greece a solution on its bulging debt issue at the next Eurogroup meeting (15 June) in Luxembourg.
Sources suggest that the last offer on the table still stands; this involves IMF inclusion in the program without providing bailout funds while debt relief is postponed. The country's inclusion in the ECB's quantitative easing program also appears to be improbable.
This deal does not satisfy Greece and will lead to further uncertainty in the economy. The PM is reportedly hoping for help from French president Emmanuel Macron. Tsipras is also reportedly counting on the – slim – possibility of reaching a political agreement at the next EU Council meeting (22 June)./ΙΒΝΑ