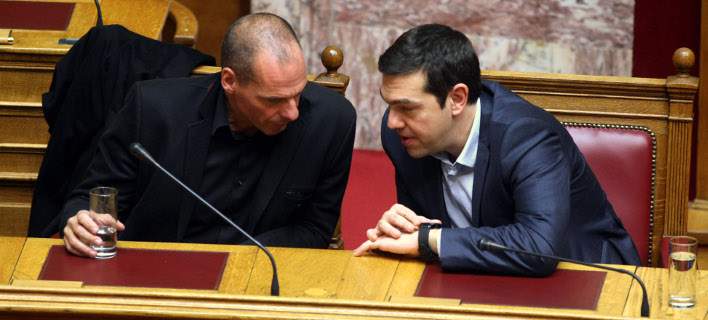 Athens, June 2, 2015/ Independent Balkan News Agency
By Zacharias Petrou
Greek government sources suggest an interim deal will be agreed imminently that would secure Athens meets its heavy debt repayment schedule in the coming months. A longer-term agreement will then be decided in the fall.
A EUR 300 million debt repayment (the first of four this month) to the IMF due June 5 is set to be met and default will be averted, the same sources point out. This gives a bit more time for negotiations to continue this week and for a deal between the Greek government and the country's creditors to be reached eventually.
The next important deadline in terms of debt repayments, besides June 5, is June 12 when another EUR 347 million will have to be paid to the IMF followed by a payment of EUR 578 million June 16, and EUR 347 million euros June 19.
It is thought that reserves are not sufficient for more payments to be made after June 12, so either a deal will be reached before then or the country will default. The interim agreement that is being discussed is expected to unlock bailout funds and solve the problem, before the next payment is due.
An offer to the government is reportedly being prepared this week by creditors. This will be put to Alexis Tsipras as a "soft ultimatum" and will most likely be a compromise deal that will include austerity measures demanded by the troika as well as bailout funds and a commitment to begin discussing debt relief for Greece in the Autumn.
New measures for this year could be worth a total of EUR 3.5 billion.
With both sides pushing to strengthen their respective positions, political deliberations are increasing as time is running out.
In a phone call on Sunday with German Chancellor Angela Merkel and French President Francois Hollande – the second in four days – Greek Prime Minister Alexis Tsipras pushed for a political solution for the country's economic troubles, according to Reuters.