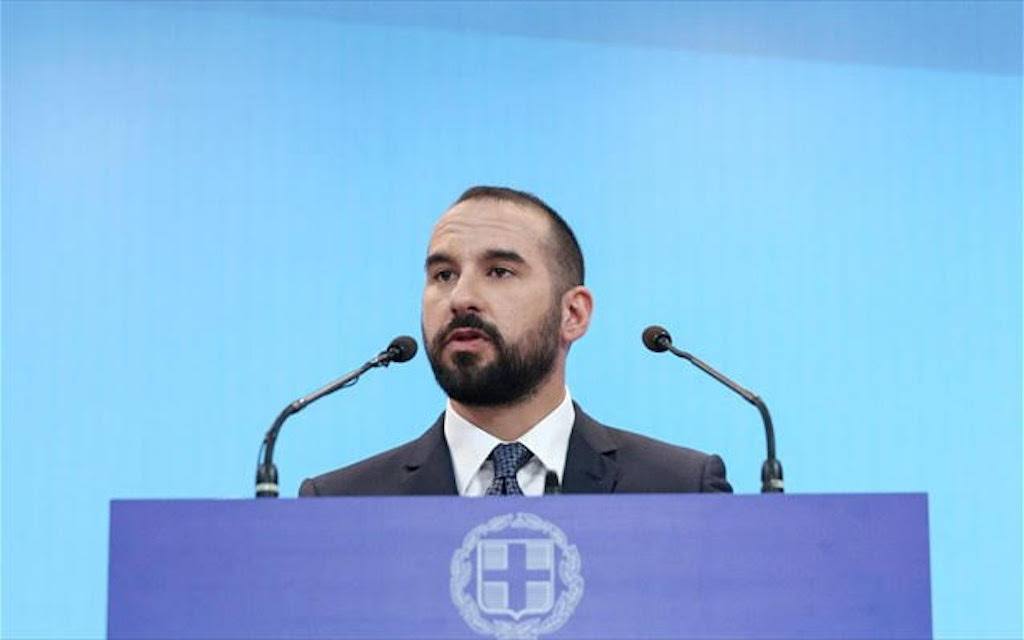 Greek government spokesman, Dimitris Tzanakopoulos, clarified the coalition's position on some aspects of the country's post-bailout program arrangement that is expected to be agreed with creditors.
Speaking to 24/7 radio station

on Wednesday

, Tzanakopoulos ruled out the possibility of Athens relying on a precautionary credit line to secure access to debt markets after the existing bailout program expires in August 2018.

The spokesman said such scenarios are fictional and the government has focused its attention on drafting a growth plan to present to a Eurogroup meeting on

27 April

.

The SYRIZA-ANEL coalition is considered to be keen to avoid the credit line, mainly because a so called mini adjustment program will most probably be attached to it. Proponents of the credit line include Bank of Greece Governor Yannis Stournaras, with whom the coalition has publicly disagreed, preferring to build a cash buffer instead.

Asked about the possibility of pension cuts slated for 2019 being put off, Tzanakopoulos said this will depend on the performance of the economy in coming months. "The main issue that concerns us is deciding an overall strategic plan with our partners" he said.
Commenting on rumors and media reports that the International Monetary Fund may demand a planned reduction of the income tax-free threshold is brought forward, he denied any such request has been tabled. The spokesman added that even it is suggested, it will be rejected by the government as fiscal targets are so far being met, and therefore there is no need for additional measures to boost economic performance.

Athens hopes to have reached an agreement with its creditors by

21 June

to wrap up the final review and conclude the bailout program. "There is no room for delay" Tzanakopoulos said, adding that the exact terms of the post-bailout arrangement for the supervision of the economy and debt relief must be decided by June.

A Euro Working Group (EWG) meeting

on Thursday

will open the discussion on Greece's growth plan for the post-bailout period. Creditors are already thought to be working on a draft of Greece's plan. The completion of prior actions by end-April will allow the Eurogroup to reach a preliminary agreement for Greece's exit from the loan program.

Local reports suggested on Wednesday that creditors have flagged a series of issues that need to be addressed and clearly determined in the growth plan. These include implementing agreed privatization plans, provisions guaranteeing recent reforms are not reversed and actions to deal with non-performing loans currently on the books of Greek banks…. / IBNA