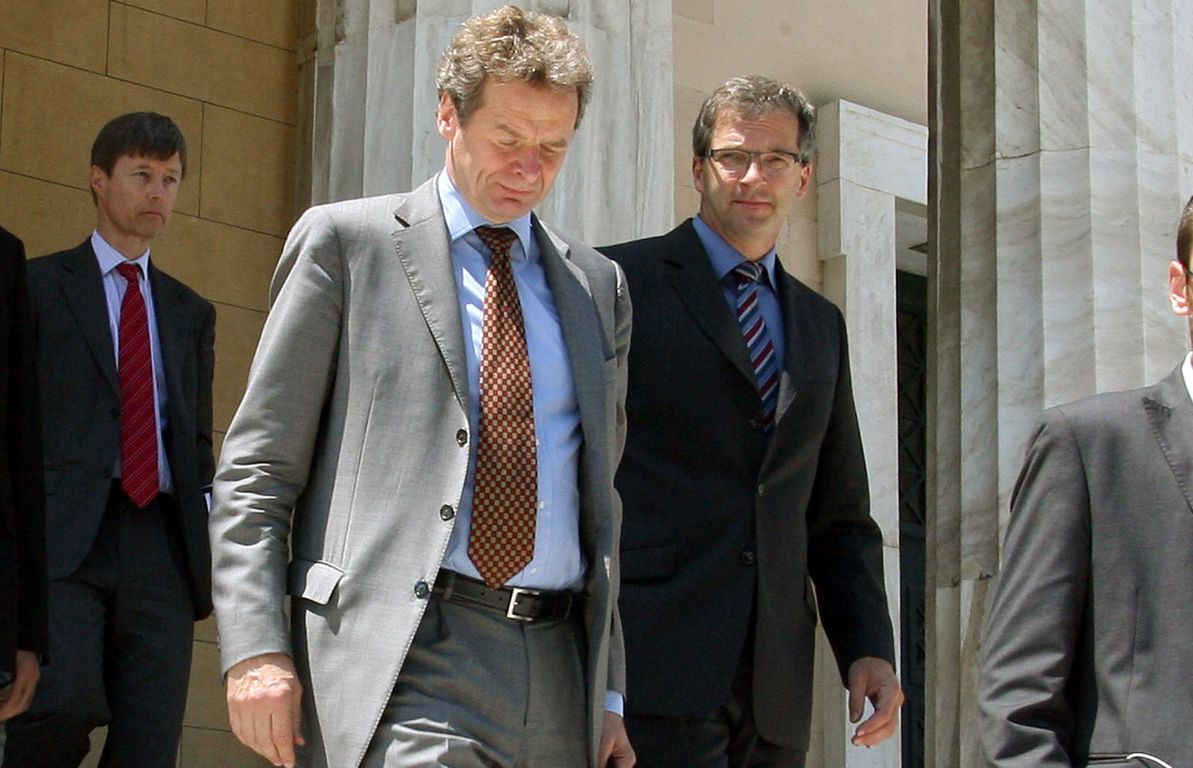 By Lefteris Yallouros – Athens
Troika officials are back in Athens to resume talks with the Greek government Monday to review progress made in delivering on the country's reforms.
Greece and its foreign lenders have largely bridged differences over the issue of plugging a gap in this year's budget as well as most policies needed to complete the review of the country's economic program.
Athens is optimistic that an agreement will be reached in time for the next Eurogroup meeting in March which is set to approve the disbursement of the next tranche of Greece's rescue loan.
Prime Minister Antonis Samaras met with government vice-President and Foreign minister Evangelos Venizelos Saturday to discuss the economy ahead of the inspectors' arrival. Finance minister Yannis Stournaras also attended the meeting.
In statements immediately afterwards, Venizelos said that the fiscal adjustment achieved by Greece was unique and that the primary surplus was very important, "leaving us now, with only the structural measures that boost competitiveness, which modernise the state and open the market and are therefore measures that the citizens want."
The minister also noted that the primary surplus allowed room for measures to protect social cohesion and correct injustices, in what he said was "the start of the reverse process. Until now, everyone had to contribute; now the state had return to the sensitive groups."
Yannis Stournaras, who was first to leave the meeting, also appeared optimistic that a deal will be achieved in talks with the troika. The Finance minister pointed out that it was some achievement for a highly indebted country "to live without borrowed money". He did note however, that Greece has not yet overcome everything stipulated in the bailout loan agreements and that  "there is no more room for error."
The next Eurogroup meeting could prove a turning point in the Greek debt crisis as the government expects it will confirm the progress made on the fiscal front, with the achievement of a primary surplus being the most important. Consequently, the country will then attempt to hold up EU partners on their word to grant Greece significant debt relief.
The Greek government's position will be that as the country has carried out fiscal and structural changes exactly as agreed with the troika, it is now the EU's turn to take care of the funding gap and debt reduction and secure the viability of Greece's debt.
The troika, however, is reportedly concerned that Greece could go back to its fiscally destructive ways and irresponsible spending once it has secured the reduction of its debt and is no longer under scrutiny. Greece's European partners will want to make sure that there is a clear understanding beyond any agreement that will confirm the continuation of the reform efforts.