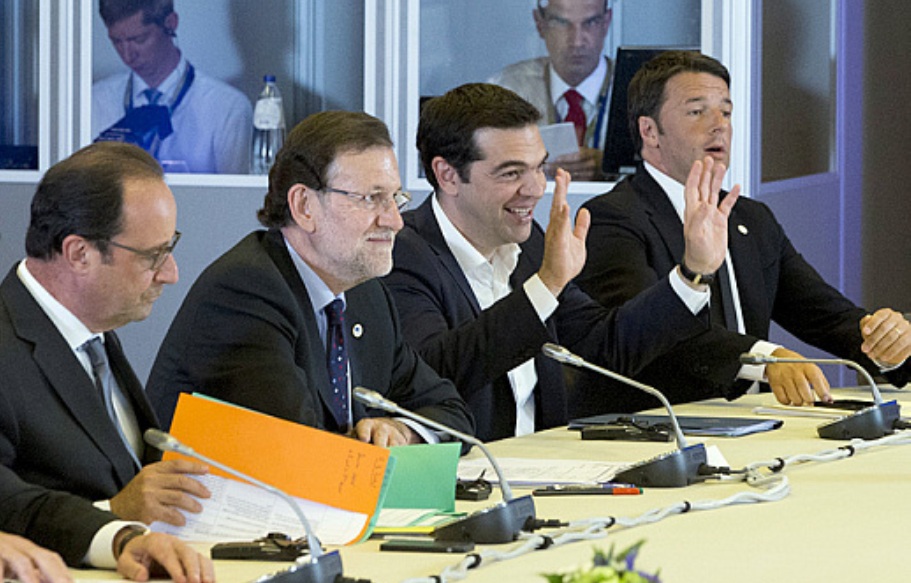 Athens, August 21, 2016/Independent Balkan News Agency
By Spiros Sideris
According to exclusive information of IBNA, the Summit of the Med Group has been agreed to take place in Athens on September 9, since all six countries (Spain, Portugal, France, Italy, Malta and Cyprus) have confirmed their participation.
This is the meaning behind the statements of the Italian Prime Minister Mateo Renzi in «La Republica», when he said he would visit Greece in the near future. The Cypriot side has also confirmed to IBNA the realization of the summit.
According to information of IBNA, the agenda of the Med Group Summit will focus on the issues of economy, security and refugee issue.
The Summit of the informal Med Group, of the EU member states of the Mediterranean, will be preceded by the Hollande, Merkel, Renzi meeting on Monday, August 22, at the Italian island of Ventotene, on the impact and management of the Brexit,  as well as the Meeting of European Socialists Heads of State and Governments in Paris on August 25, in which the Greek Prime Minister Alexis Tsipras has been invited to take part as an observer.
The Summit Athens Med Group is considered of great importance, given that they will take part three of the largest economies in the Eurozone (France, Italy and Spain), four countries that are or have been in recent years under supervision and memoranda (Greece, Spain, Portugal and Cyprus), but also two countries that bear the burden of the refugee crisis (Greece and Italy).
The Greek Prime Minister's initiative becomes even more important since in September 16 will take place the informal summit of EU heads of states and governments in Bratislava, where the main issue of the Summit will be the next day in the EU following the withdrawal of Great Britain from it.