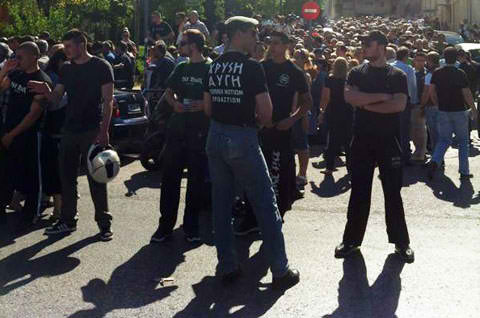 Athens Mayor Giorgos Kaminis was on Thursday assaulted by a Golden Dawn deputy after authorities prevented the neo-fascist party from staging a food handout only for Greeks in the capital's central Syntagma Square.
Giorgos Germenis tried to hit Kaminis, who was at the time inside the premises of the municipality's social grocery handing out Easter candles to children, but was stopped by the mayor's security guards. A 12 year-old girl was injured in the attack, according to reports.
During the incident, Germenis tried to reach for his gun, a witness told journalists without identifying himself. Speaking to Vima FM, Kaminis confirmed the allegations.