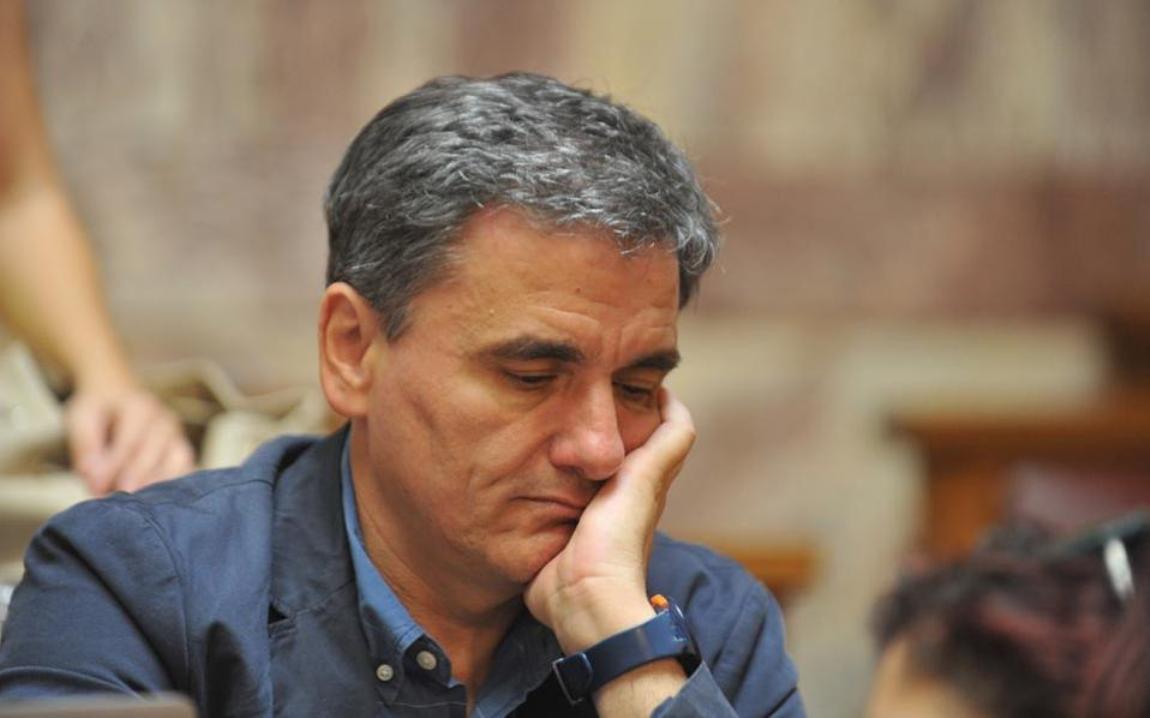 Greek Finance Minister, Euclid Tsakalotos, told reporters on Monday that he was confident a "good solution" will be found regarding the second review of the Greek program and medium-term debt relief measures.
Tsakalotos said he is "…expecting clarity on June 15 […] I am not looking for a plan B. I am looking to sort out a solution that all sides can live with; an agreement providing a prospect for growth and recovery."
The Greek government is seeking the "best possible" agreement at the next Eurogroup meeting on 15 June, with the Finance Ministry preparing for the meeting by seeking the support of member-states such as Italy, France and Portugal.
The Fin Min believes the support of key allies at the Eurogroup may lead the Eurogroup to examine alternative scenarios to those already proposed by Germany – that indefinitely postpone a decision on debt relief – and have already been rejected by Athens.
Prime Minister Alexis Tsipras himself is expected to hold informal talks with Eurozone leaders ahead of the 15 June Eurogroup meeting to convince them that outlining specific debt relief measures is a necessity.
According to analysts, the PM is determined to address concerns raised from within Syriza over the handling of negotiations with creditors. Tsipras has come under criticism from within Syriza and the opposition parties, as he is accused of over-investing in the bid for Greece's inclusion in QE and clinching some form of debt relief, at the expense of a timely conclusion of the second review.
However, analysts point out that coalition MPs will continue to support the premier regardless of the outcome of the next Eurogroup meeting. In any case, he is considered certain to seek to change the agenda in coming weeks by emphasizing government efforts to improve the everyday lives of ordinary Greeks.
Furthermore, a cabinet meeting is expected to be called imminently, during which the "road map" of policies and legislative initiatives of each ministry will be presented./IBNA