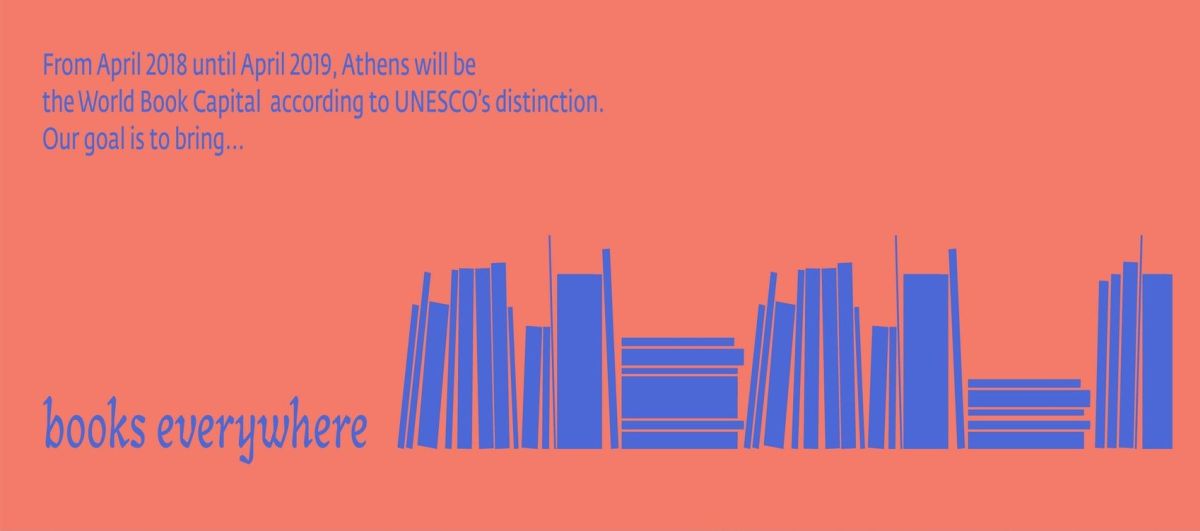 UNESCO's new World Book Capital for 2018 is Greece's Athens. Two years ago, in 2016, the former Director-General of UNESCO, Irina Bokova had named the city as the organisation's international book capital that would receive the title from Conakry Guinea's capital and largest city.
On Monday, April 23, in a ceremony held at the Acropolis Museum and attended by the Greek President Prokopis Pavlopoulos and Athens Mayor Giorgos Kaminis, Athens was formally launched as the World Book Capital.
Greek President Prokopis Pavlopoulos and Athens Mayor Giorgos Kaminis in the middle, next to each other, at the UNESCO launch event, Athens. 
The Mayor said that "We are proud of this distinction. Our ambition and objective is for Athens to become a more book-friendly city with greater opportunities for learning and knowledge."
Moreover, as ANA-MPA reports, "Athens is developing into a dynamic and creative scene of free expression (…) We have the fortune to be living in a city whose heritage is considered to be the cradle of western civilisation. A city with enormous history but also with lots of modern stories that take place around us every day."
According to punchng.com "World Book Capital is an initiative of UNESCO. Following the success of World Book and Copyright Day, UNESCO developed the concept of World Book Capital City, selecting Madrid as the Capital for 2001.
A wide view of Athens and the Parthenon
The successful outcome led UNESCO's General Conference to designate World Book Capital as an annual event."
The aim of this programme is to make books accessible to everyone living in each selected (by UNESCO) capital city.
The first "home" of the National Library of Greece, situated on Panepistimiou Avenue, central Athens.
Athens is the 18th World Book Capital and events the Greek committee has prepared for this year include meetings with people working in and for the book industry, "poetry readings and workshops for publishing professionals (…) The Greek committee has also met with representatives of the Nordic Countries' Embassies and Institutes (Sweden, Denmark, Norway, Finland) regarding their participation in the internationally celebrated event", as mag.politismosmuseum.org reads…. / IBNA
Interior view of the new, modern home of Greece's National Library, at the Stavros Niarchos Foundation Cultural Center.