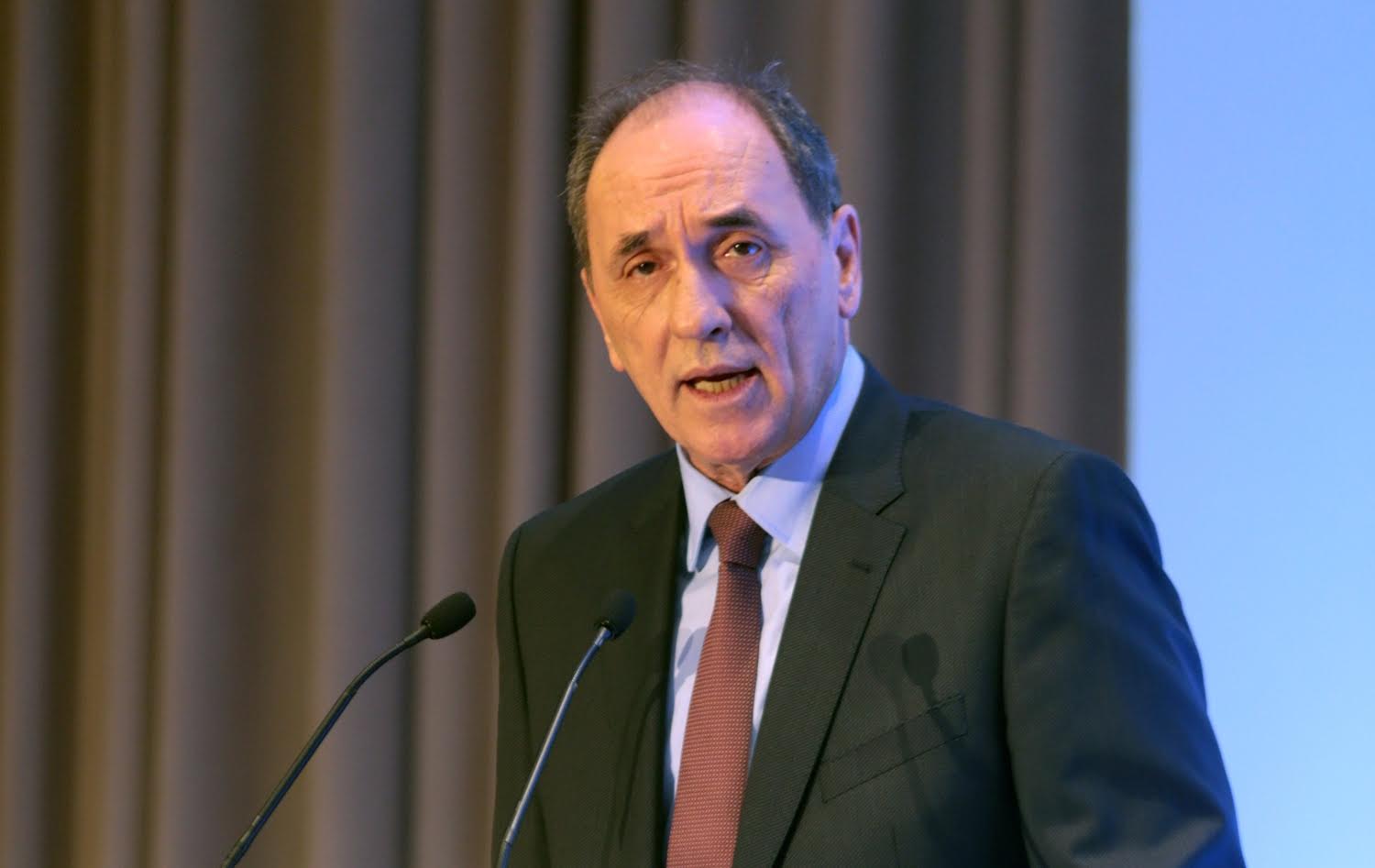 Next week, the Greek Minister of Environment and Energy, Giorgos Stathakis is expected to visit the fYROMacedonian capital Skopje with the purpose of his visit being an energy co-operation between Greece and fYROMacedonia.
"There is a framework of agreements and prospects for the energy sector that are absolutely beneficial for both countries", the Greek minister noted, considering that new important energy agreements between the two sides will follow.
The construction of a natural gas pipeline from the Thessaloniki region to Negotino is underway on the initiative of the National Gas Transmission System Operator (DESFA).
Athens and Skopje have been in contact since October 2016 for the interconnection of the two countries' Natural Gas Systems.
The two sides had even signed a Memorandum of Understanding (MoU) to promote this project. DESFA's goal, as pointed out, is to create an "energy bridge of co-operation" with fYROMacedonia, while creating new jobs in both countries.
At the same time, priority is given to diversifying sources of gas supply and opening new gas routes in the Balkans and Southeast Europe.
The project of interconnection with fYROMacedonia is included in the DESFA Development Programme 2017-2026 under approval.
Meanwhile, in April, PPC's Board of Directors approved, after the completion of all the necessary financial and legal actions, the acquisition of EDS Electricity Trading and Supply Company in fYROMacedonia, at a price of € 4.8 million.
"This acquisition, as the company said in a statement, is part of the PPC business strategy in the Balkan region and the forthcoming integration of the energy markets promoted by the European Union."
The EDS Group was established in 2012 and has subsidiaries in Serbia, Slovakia and Kosovo.
It is a member of the Hungarian Electricity Exchange (HUPX) and holds electricity trading licenses in Serbia, Kosovo, Croatia, Bulgaria and Hungary….. / IBNA
Main Photo (File): Environment and Energy Minister, Giorgos Stathakis