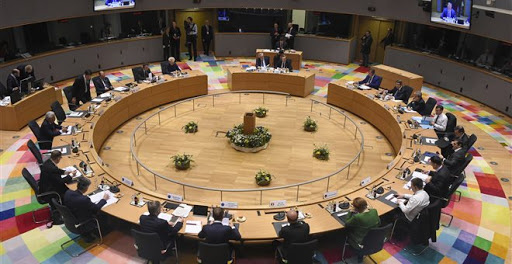 Progress on the implementation of prior actions as part of Greece's post-bailout program is expected to be assessed during a Euro Working Group meeting this week. At Thursday's meeting, the EWG could take stock of how recent direct talks in Athens between Greek officials and troika technical groups developed.
Athens has until mid-February to deliver on prior actions. Subsequently, the Greek side is expected to use a successful conclusion of its 5th post-bailout review to make a series of demands to its international creditors, including the renegotiation of its primary surplus targets and making more fiscal space available to fund investment and further slash taxation.
At the end of February, Greece's creditors will release a report as part of the 5th review, with Greece expected to be on the agenda of a 16 March Eurogroup meeting. The Mitsotakis administration is hoping to use a positive review to push for the following fiscal demands:
changing the use of profits of Eurozone central banks from Greek bond holdings (SMPs, ANFAs)
transferring any primary surplus overrun from one year to the next
exempting funds for tackling migrant flows from the fiscal result
using any primary surplus overruns for tax cuts
lowering primary surplus targets in coming years
The Finance Ministry has already declared that one of its primary goals this year is to slash the so called solidarity levy, with a view to completely abolishing the tax later. It also wants to lower social security contributions and further cut an unpopular property tax (ENFIA).
This week, European Central Bank Vice President Luis de Guindos will visit Athens for an IOBE event. During his stay, he is expected to hold talks on the state of the Greek banking system with Finance Minister Christos Staikouras and Bank of Greece Governor Yannis Stournaras.
Additionally, European Commissioner for Economic & Financial Affairs Paolo Gentiloni will begin a three-day visit to Greece on Wednesday, during which he will meet with Prime Minister Kyriacos Mitsotakis, main opposition leader Alexis Tsipras and other government officials./ibna