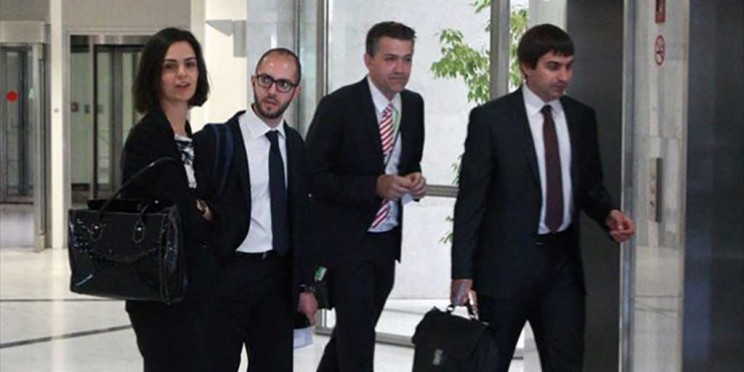 Greek Prime Minister Alexis Tsipras expressed optimism on Wednesday that a "technical agreement" with the country's international creditors to conclude the bailout program review could be reached by 25 March.
In joint statements with the Prime Minister of Malta, Joseph Muscat, who is officially visiting Athens, Tsipras said his government is in "intensive negotiations" with creditors. However, he pointed out that it is unknown when a "full agreement" could be reached as the International Monetary Fund (IMF) and Greece's European creditors have yet to agree on the details of Greek debt relief.
Negotiations between Athens and the "quartet" of international creditors entered their second day on Wednesday. The Greek government is apparently keen on arriving at a comprehensive deal that will include measures offsetting austerity as well as debt relief.
European Commissioner for Economic and Financial Affairs Pierre Moscovici doused Greek hopes for debt relief before 2018. "The Eurogroup will only agree to medium-term measures for Greek debt relief after Athens has concluded its bailout program in the summer of 2018" the Commissioner told MEPs.
The IMF is reported to be demanding the legislation of 3.6 billion euros worth of austerity measures, some of which will begin to apply as of 2018.
It is reported that pension cuts were demanded by IMF envoy Delia Velculescu, bringing the national pension further down. The 3.6 billion euros are expected to be raked in via pension cuts (1.8 bln euros) and slashing the tax-free threshold (1.8 bln euros).
The tough demands took the Greek side by surprise, especially since it appears that creditors want many measures to apply as of 2018, not 2019 as it was initially thought.
Government sources said the "starting point" in negotiations with creditors is a figure worth 2 percent of GDP in "structural moves", namely a lower tax-free threshold for annual income as well as a harmonization of pensions. The same source said the figure could be reduced in further negotiations, while adding that "no matter what the number is, it applies to both good and bad measures"./ΙΒΝΑ