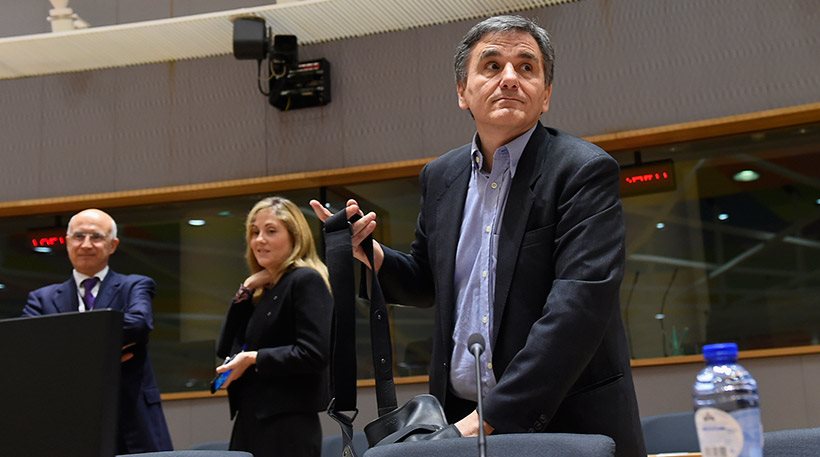 The Greek government has vowed to complete the vast majority of prior actions agreed with creditors as part of the third review of its bailout program by early November, when a Euroroup meeting will be held.
Deputy Prime Minister, Yiannis Dragasakis, told SKAI TV on Thursday that "we have committed to completing eighty percent of the review until the Eurogroup in early November and complete [the rest] by the end of the year".
Dragasakis also said the government plans to distribute a social benefit from its primary surplus but did not confirm reports it will amount to 800 million euros. The issue will require deliberation with creditors, as the Deputy PM confirmed.
Meanwhile, Athens is preparing to submit necessary figures to creditors – it has fulfilled the specific target for eliminating arrears – in order for the disbursement of an 800 million-euro bailout loan sub-tranche left over from the previous review to go ahead.
Government sources said the figures of the General Accounting Office will be handed to creditors in the next few days. Responding to a relevant question, Yannis Dragasakis also expressed confidence that the sub-tranche will be released.
Moreover, a senior Eurozone official told reporters in Brussels on Thursday that "strong political will exists" to complete the Greek program review this year. The official revealed that the issue will be discussed at the next Eurogroup meeting on October 9, in Luxembourg.
Concerning the pending sub-tranche, he expressed confidence that Athens will present the necessary figures before the October 31 deadline.
Commenting on the upcoming third review, the senior official said the heads of creditor institutions will return to Athens at the beginning of November at the latest./IBNA