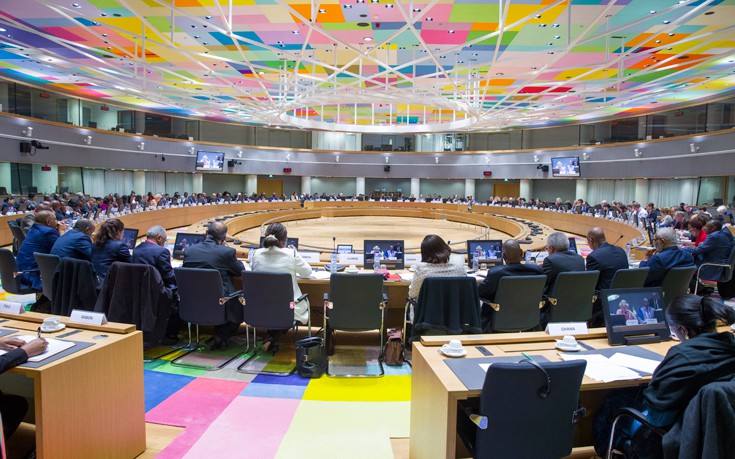 A few days before a crucial Eurogroup meeting that will discuss the Greek bailout and debt issues, the Political Secretariat of ruling Syriza will convene on Tuesday in a meeting chaired by Prime Minister Alexis Tsipras.
The PM is expected to brief Syriza cadres on the state of play in talks with creditors on two fronts: the conclusion of the second review of the ongoing bailout program that will release approximately 7 billion euros in bailout funds; and negotiations on Greek debt relief.
Finance Minister Euclid Tsakalotos is also expected to weigh in on what is at stake in the talks with the country's Eurozone partners and international creditors.
The Greek Finance Ministry has series of prior actions to implement before the review of the program can conclude, as is widely expected, at the upcoming Eurogroup meeting in Luxembourg on 15 June.
Euclid Tsakalotos is in close contact with the country's creditors ahead of a Euro Working Group tele-conference that is scheduled to go ahead tomorrow. The EWG will meet for direct talks on 8 June, in order to prepare the Eurogroup meeting.
Outstanding prior actions include the provision of legal safeguards against possible action by interest groups to have social security reform stopped on the grounds of un-constitutionality.
Athens must also extend a voluntary contribution of Greek ship-owners to State coffers to 2018; resolve issues stalling the launch of a development project in the area of Elliniko; reduce State expenditure on pharmaceuticals; etc.
Greek officials are optimistic that a solution on debt relief will also be found soon.
Parliament president Nikos Voutsis said a fair and realistic agreement can be reached on 15 or 22 June. The House speaker explained that Athens wants "an agreement that will allow Greece to tap the capital markets and at the same time would set the economy and society on the right track".
"The government and all parties involved in the Greek program are working in order for a solution to be found at the upcoming Eurogroup meeting" the Greek government spokesman stated. Dimitris Tzanakopoulos added that only "political purposes" could put off the deal and urged Germany to prove it wants to help Greece exit the crisis./IBNA