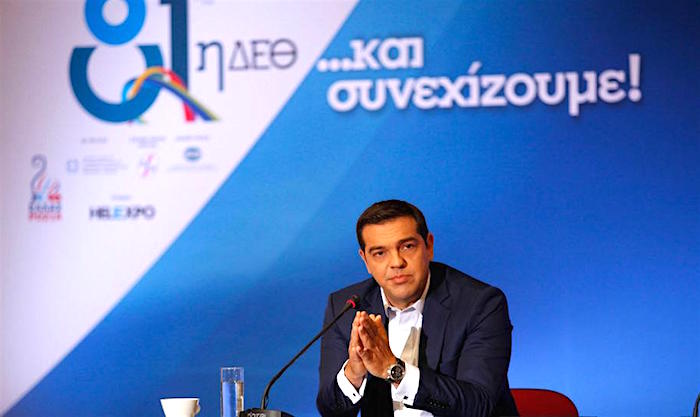 Athens, September 12, 2016/ Independent Balkan News Agency
By Zacharias Petrou
Negotiations with creditors resumed on Monday in Athens with the government expected to complete 13 prior actions (out of 15 – two have already been implemented) by the end of the month in order to receive 2.8 billion euros in bailout funds.
The most important outstanding actions concern the privatizations fund, labor market reform and the management of local banks.
The informal deadline for the completion of these actions is 29 September when a Euro Working Group is scheduled.
Should the government delay the actions any further, the disbursement will have to be ratified again by several national parliaments.
Once the prior actions have been fully implemented, negotiations on the second review of the bailout program will commence, possibly on 17 October.
In his speech and press conference at the Thessaloniki International Fair (TIF), Prime Minister Alexis Tsipras appeared optimistic that the outstanding prior actions will be delivered without delay.
He also ruled out any chance of an early election and declared that Greece was "closer than ever" to a settlement to its debt problem.
He also said his government plans to speed up preparations for the next review, but promised not to open up the labor market beyond what's seen as acceptable in the rest of the European Union.
Analysts, however, are less optimistic. A report by Citigroup expects Athens and its international creditors to disagree during the negotiations about the Greek bailout program.
Citi estimates that an agreement over the Greek debt seems unlikely to be reached soon. Therefore, according to the report, Athens' participation in the European Central Bank's quantitative easing (QE) program will be delayed.
German reports emerged on Monday that also suggested debt relief will not be granted to Athens soon and, in any case, not before German federal elections in 2017.