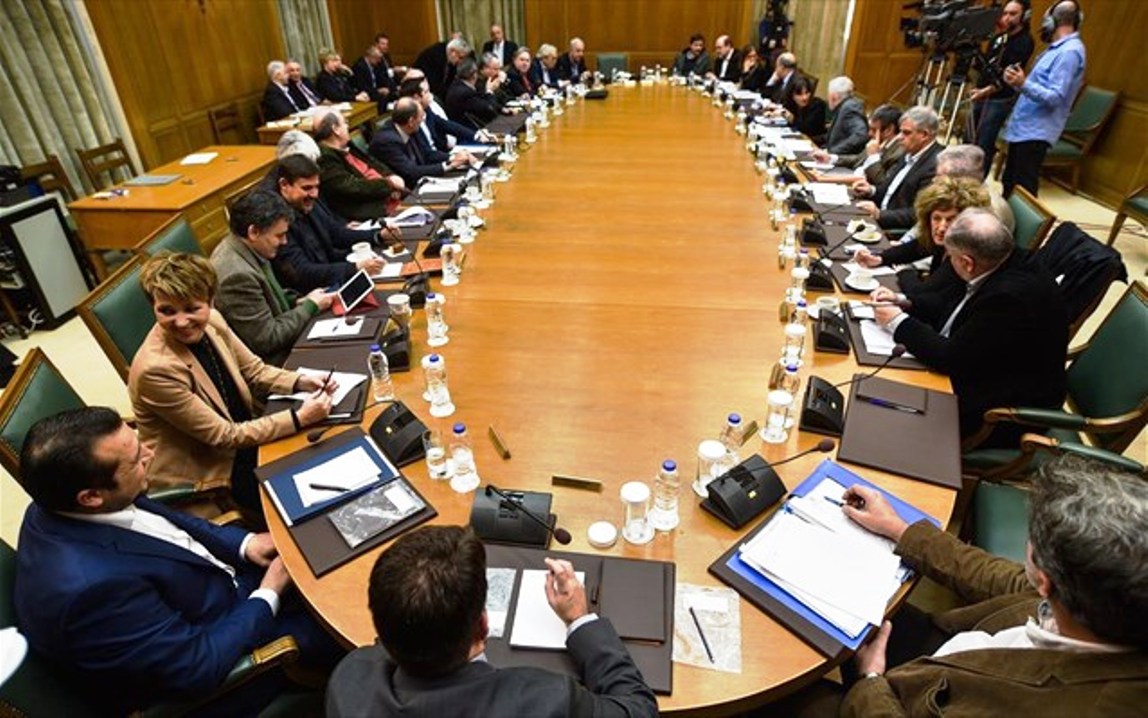 Prime Minister Alexis Tsipras will chair a cabinet meeting today during which he is expected to boost the morale of his ministers ahead of tough measures coming to parliament after the Easter holiday period.
Tsipras is expected to focus on the so called counter-measures his government has reportedly agreed with creditors to implement.
Tsipras will brief his ministers on what strategy should be followed when negotiations with creditors resume, with the government focus now being on clinching an agreement for debt relief.
During a debate in Parliament on Wednesday, the premier defended the deal reached last week with creditors, arguing that it will have a "negative fiscal impact" and will clear the way for further debt relief.
International Monetary Fund Managing Director, Christine Lagarde, said on Wednesday that Greece was heading in the right direction on reforms but talks on its third bailout and the IMF's potential role in it were "only halfway through."
Lagarde reiterated her call for Greece to be granted significant debt relief, revealing that the scope of the restructuring of Greek debt "will be decided at the end of the program," but "the modalities have to be decided upfront."
The view that debt relief could be granted at the end of the program bodes well with the German position on the issue. Berlin has insisted on Athens successfully implementing its bailout program before any talks on debt relief get underway.
The debt issue is expected to be discussed on the sidelines of the IMF Spring Meeting (April 21-23), in Washington. The creditors' missions will return to Greece right after that as prior actions that must be ratified in the coming period will be specified in the "quartet's" talks with Greek officials in Athens.
In the meantime, there will be remote negotiations between the government's financial team and the creditors in the coming days./IBNA