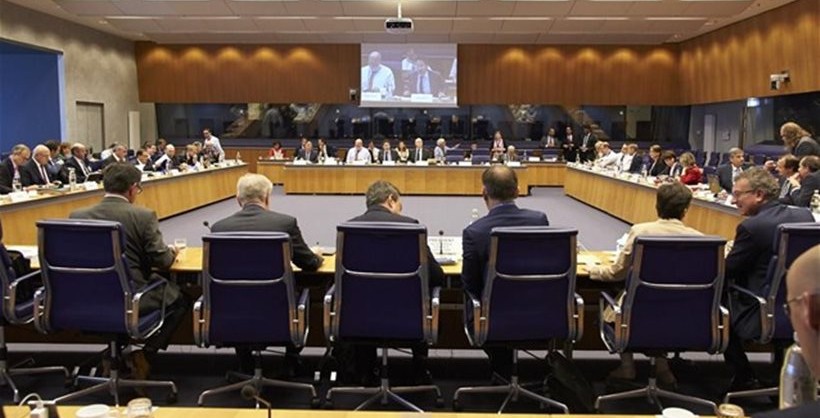 A deal to wrap up the ongoing review of the Greek bailout program will reportedly not be reached at the 5 December Eurogroup meeting as creditors demand tough austerity measures from Greece (pension cuts, etc.) to secure the International Monetary Fund's (IMF) participation in the program.
The IMF is reportedly demanding that additional austerity measures for the 2018-2020 period are defined now while European creditor institutions insist that the IMF remains in the Greek program in order for them to approve short term debt relief for Greece.
The main stumbling block at the moment is the disagreement between EU institutions and the IMF over the latter's role in the Greek bailout program. IMF managing director, Christine Lagarde, will not attend Monday's Eurogroup, which means an agreement is still elusive.
A top European official said this week that an agreement at the staff-level between creditors and the Greek government on labor sector liberalization is also unlikely by Monday, which means that Eurogroup finance ministers will discuss the issue.
The Washington-based Fund appears adamant over its disagreement with the level of primary budget surplus targets imposed on Athens after the current bailout ends, in mid-2018.
MoU
Greek daily TA NEA reported that a supplemental memorandum of understanding is being drafted by creditors that contains tough measures that would be taken in advance by Athens in order for the ongoing review to be wrapped up.
The government may be forced to make further pension and benefit cuts, abolish tax credits, cut certain health services, make sweeping labor reforms, and more.
Athens denied it is about to succumb to such pressure. "We have made it clear that there is no scope, either political or economic, for further measures beyond 2018," government sources said.
Berlin
Deutsche Welle reported Thursday that Berlin is sticking to its position that long term debt relief for Greece will be discussed, if necessary, after the end of the bailout program in 2018. "The German government will not agree to debt relief here and now as many officials at the IMF and elsewhere would like" the DW report mentions.
The report adds that Angela Merkel and Wolfgang Schaeuble are adamant that the IMF should stay in the Greek program as a lender and they are willing to make "slight compromises" to make sure this happens.
The German government is working on the assumption that a deal will be reached, possibly in December, to create a detailed road map for medium term debt relief measures for Greece, in accordance with the decision made in last May's Eurogroup meeting.
Debt
Meanwhile, the WSJ reported that the European Stability Mechanism (ESM) has already prepared a written proposal eying a reduction in Greece's debt load by 20 percent through far-off 2060./IBNA